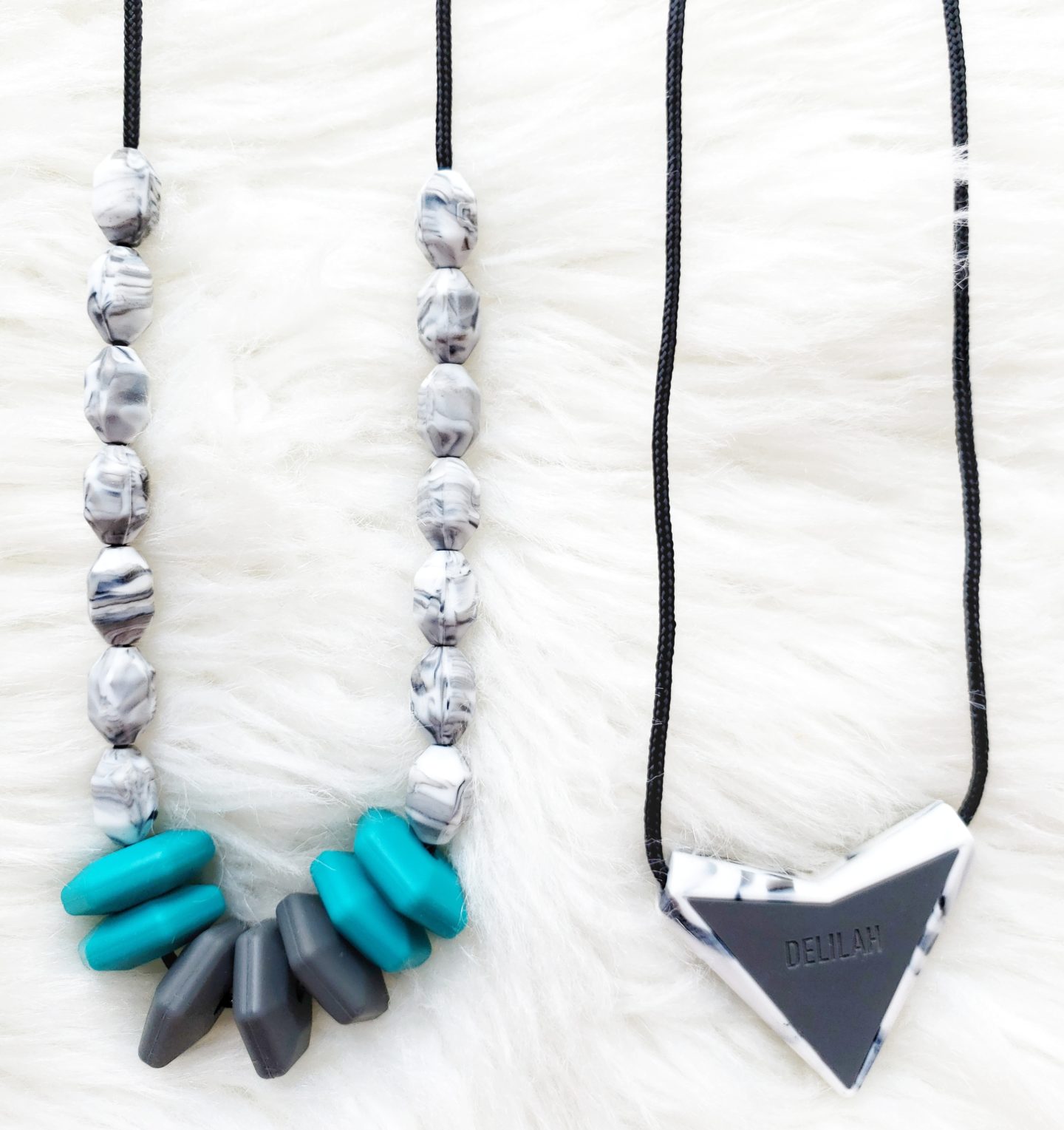 This post is brought to you by QALO and The Motherhood. All opinions are my own.
I can remember when my first daughter discovered her hands and mama's jewelry. My ears survived quite a few yanks and my necklaces didn't break (thankfully), but now I know better than to wear all of that with my second daughter.
I am not sure if Delilah is starting to teeth now at 3 months, or if it's a growth spurt throwing her off; but she's been drooling up a storm, been a little more cranky, not wanting to breastfeed as often, and has been gnawing on her hands excessively. Either way, I figured it was time to be prepared for what's to come and picked out a couple of fashionable teething silicone necklaces for me to wear and for her to bite on by QALO while we're at home or even on the go. It'll keep her little hands and mouth busy while mommy can get stuff done around the house when I'm babywearing.