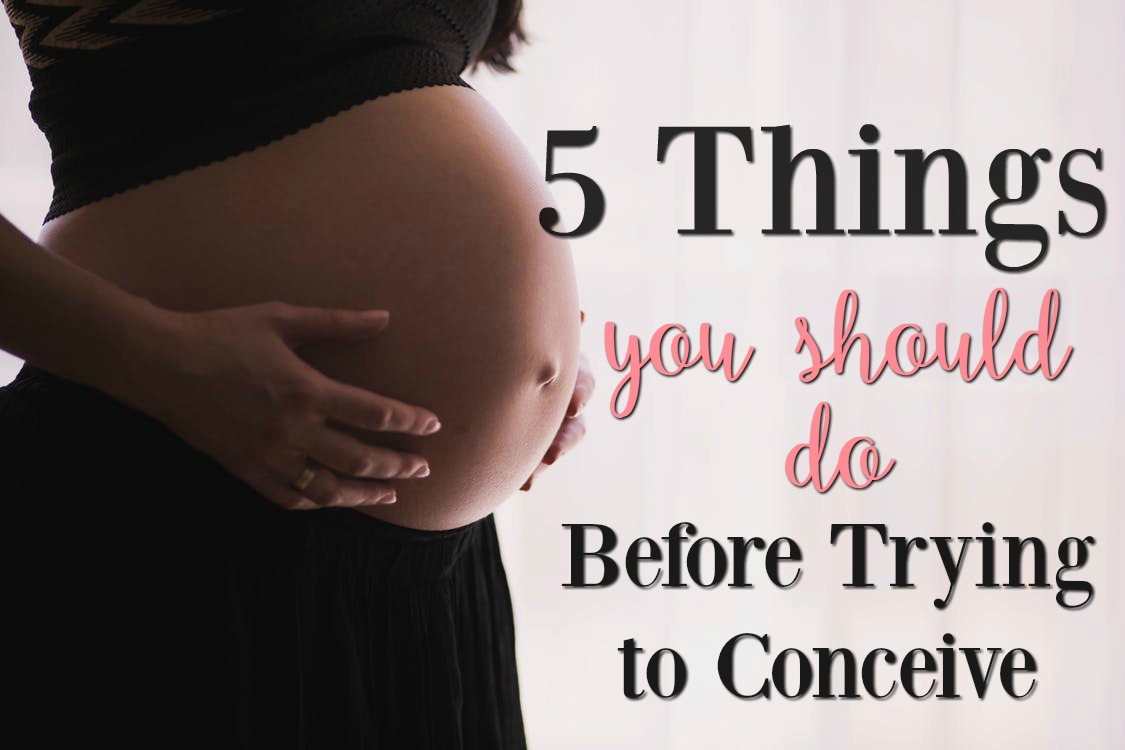 As some of you may know, I suffered a miscarriage. It was hard for me to wrap my mind around it, but as the days go on, it becomes a little easier to deal with; not forget, because I will never forget that I had life in my womb for 2 and a half months.
A couple of weeks after my D&C procedure, I had a follow-up visit with the OBGYN who did my surgery. Basically asking what my plans were and how I was feeling and if everything has been alright post-op. Everything was pretty normal. Very minimal bleeding and pain, emotions like a rollercoaster. I literally cried when Shrek 3 came on TV after seeing all of their babies. I was sad before that but that just pushed me over the top. Now that my hormones are pretty much back to normal, I don't have episodes like that anymore. I still get sad of course, but life must go on since I have a child that I need to be mentally, emotionally, and physically there for.
My doctor said my husband and I can try to conceive again after my first menstrual cycle, but I am not sure we will try that soon. Ultimately it is up to my husband since he has to be on board again as well. I would love to try soon and not wait around long. We're getting older and we have no idea how long it will take to conceive another. The first pregnancy took us 4 tries and the second pregnancy happened the 2nd try.
But there are some things you should do before trying to conceive. Some of which is a no-brainer, but I'd like to stress the importance of these.
5 Things You Should do Before Trying to Conceive
1.) Quit drinking, smoking, doing drugs.
These should all be common sense, but you would be appalled at the number of people who continue to smoke throughout their pregnancy. My sister and my mother both smoked with every one of their pregnancies, and thankfully, every one of us turned out fine, but that doesn't make it okay. Studies have shown that even second-hand smoke can cause fertility issues.
Some doctors say that a glass of wine is okay while pregnant, but experts at the American College of Obstetricians and Gynecologists and the American Academy of Pediatrics, as well as other public health officials in the United States, recommend that pregnant women (and women who are trying to conceive) play it safe by not drinking alcohol in any amount.
2.) Start taking folate immediately.
You want to be taking it at least a month in advance of trying to conceive. This will lessen your chances of having a baby with spina bifida by 50-70%! If you take a multivitamin with folic acid in it, make sure it's at least 800 mcg. Just know that folic acid is the synthetic form of folate and folate occurs naturally in food.
UpSpring Prenatal+ actually contains folate (the natural form of vitamin b9 found in dark leafy greens, lentils, etc.) which is what I am currently taking right now.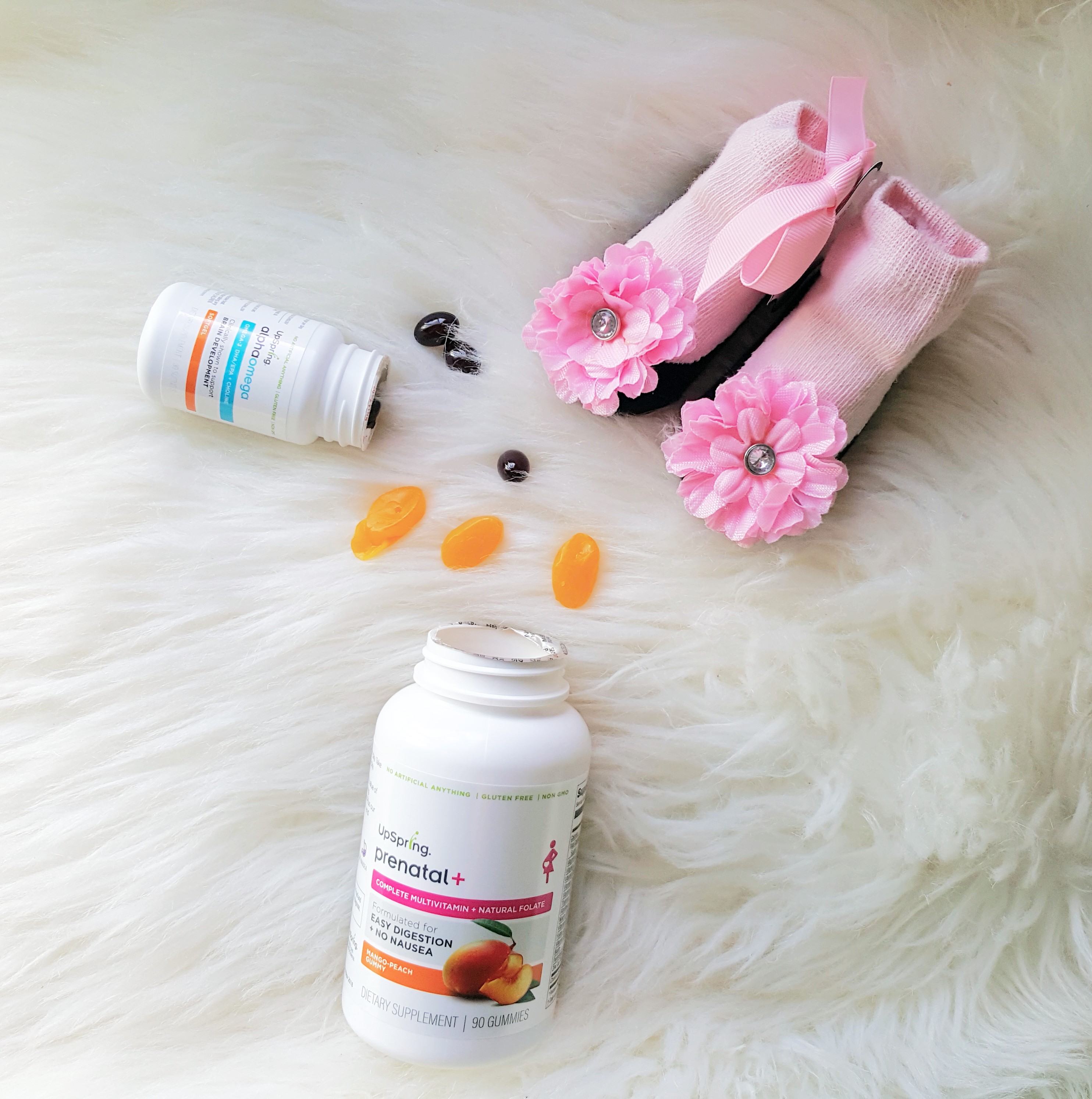 I like UpSpring Prenatal+ because it's the only prenatal vitamin that contains Omega-3 DHA and Alpha GPC (choline) to support fetal brain development and the natural form of b9. Another great thing is there are no artificial ingredients and no GMO's. I am trying to stay away from everything artificial and genetically modified, but it's so hard when it seems to be in everything!
If you're unfamiliar with these medical terms, choline is a critical nutrient during pregnancy since it is required for healthy fetal brain development. The amount of choline a pregnant mother gets can influence her baby's future learning, cognitive function, and memory.
Alpha GPC provides more choline than phosphatidylcholine or soy lecithin, two more common forms of this nutrient. The choline in Alpha GPC penetrates the blood-brain barrier to nourish the baby's rapidly developing brain. In addition, it amplifies the amount of omega-3 absorbed by the body.
OMEGA-3/DHA IS GREAT FOR MOTOR SKILLS DEVELOPMENT
Omega-3 fats, especially DHA, are concentrated in the brain. The brain has the greatest need for omega-3 during the fetal growth period, and until age 2.

Pregnant women who take fish oil have higher levels of omega-3 in their breast milk. Breastfed infants have higher DHA levels at age 1 compared to formula-fed babies; higher DHA levels in infants are associated with better hand-eye coordination.

Children whose mothers took fish oil had better hand-eye coordination at age 2 ½. Children who had higher levels of DHA in their cord blood at birth achieved higher motor skill scores at age 7.
That isn't all, UpSpring Prenatal+ contains 100% of the 11 essential nutrients needed each day.
These gummies come in a mango-peach flavor which surprisingly isn't bad. (I'm not big on mango) The soft gel doesn't taste like fish nor will you have fish burps. I know with other prenatal vitamins that contained fish oil, you could just taste it and it was disgusting! I had really bad food aversions when I was pregnant this last time and it made me switch to UpSpring Prenatal+ because of the fishy taste.
You only need 3 gummies and 1 soft gel a day, which would come out to a month's supply with this combo pack. It's well worth it for all the provided nutrients and vitamins!
3.) Lessen your caffeine intake.
If you're a big coffee drinker who has to have multiple cups of coffee a day, you need to at least cut back to 200 mg which equals one 12 oz cup of coffee until more conclusive studies are done on the effects of caffeine on a fetus. And a new study shows that high consumption of caffeine is linked to miscarriages. I did not know this. I drink about a cup a day, but more so when I go to Dutch bros and get the medium drink. I will be quitting pronto!
4.) Research OBGYN's in your area that accepts your health insurance.
Nothing is worse than getting stuck with someone who doesn't listen or care for your needs like they should. I recommend reading reviews of doctors and the clinic you would be seen at before deciding. If you're in Vancouver, WA, I highly recommend Dr. Anna Bell-Hibbs and Dr. Jacob Calvert
5.) Stock your fridge with healthier foods.
You'll need to start making nutritious food choices now so that you will be getting all of the nutrients you need for a healthy pregnancy. You should try to eat at least 2 cups of fruit and 2 1/2 cups of vegetables every day, as well as high calcium and protein-rich foods.
Just know that these tips won't guarantee that you will become pregnant. If you have fertility issues, you need to seek medical advice from a practitioner. I wish everyone success who is looking to become pregnant. It is no easy task, especially if you're desperately trying to conceive.
Do you have any other tips that you should do before trying to conceive?