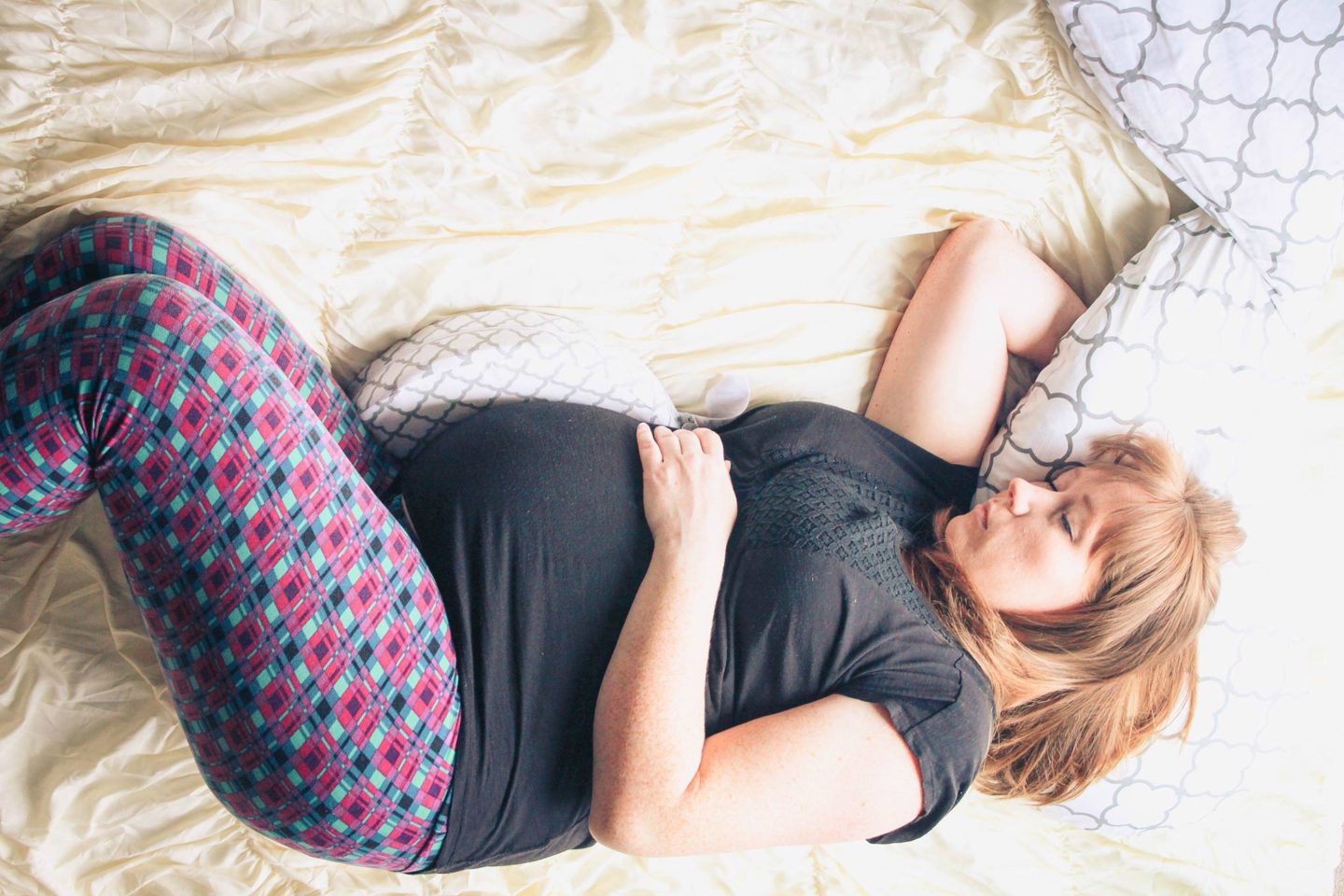 "This post is in partnership with Boppy®. All opinions and experiences are my own and were not influenced in any way."
Did you know that 32% of pregnant women experience pelvic girdle pain, otherwise known as symphysis pubis dysfunction? I didn't even know such a thing existed until I was pregnant with my first daughter, and lucky me, I am experiencing it this time around too, only it came on quite a bit sooner than last time.
At 28 weeks, the excruciating pain from sudden movements, rolling over in bed, or even getting out of the car started. Anytime you have to spread your legs to move, you will feel this pain, and it is not pleasant, especially when you're in bed sleeping and you're already uncomfortable from the pressure of everything that's going on in your growing belly.
Ohhh….. 3rd trimester, where you're happy the end is almost near and you get to hold your adorable bundle of joy that you endured all the unpleasantries of pregnancy and birth for. LOL