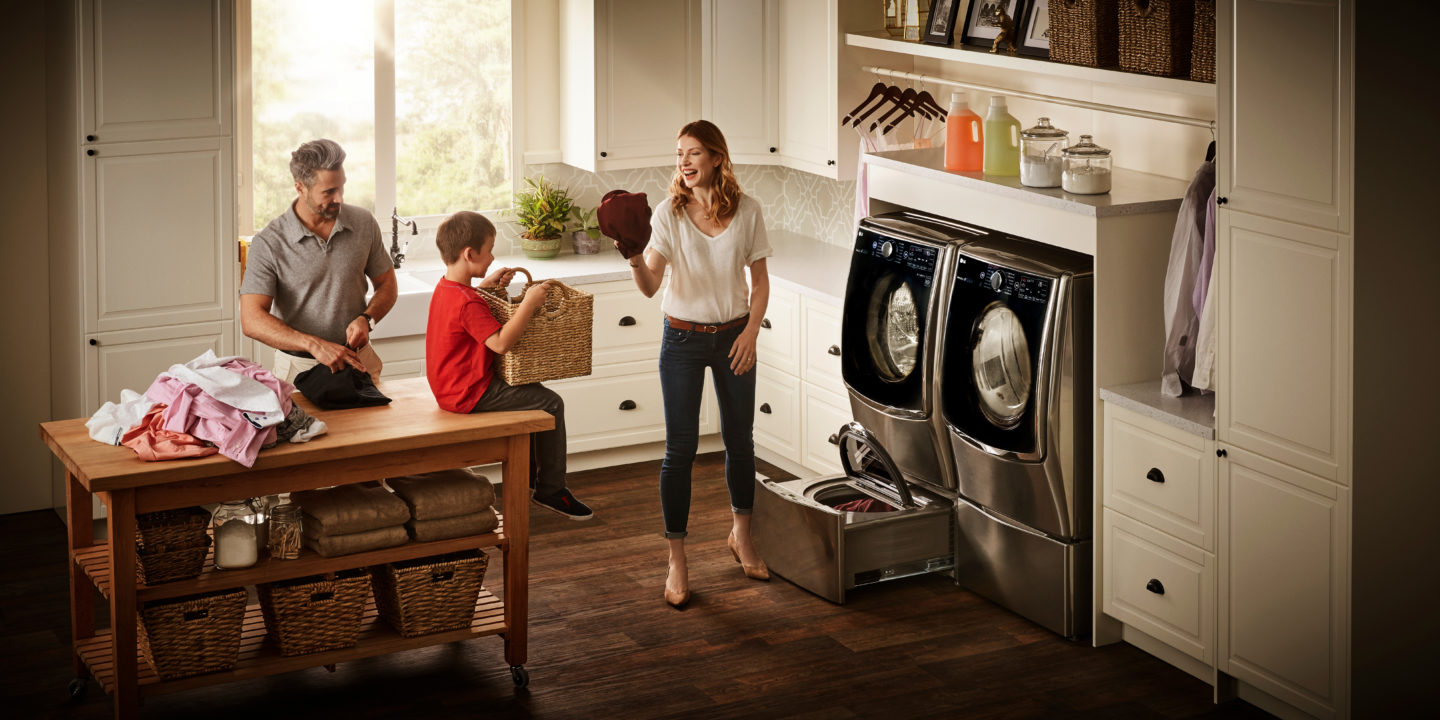 The reviewer has been compensated in the form of a Best Buy Gift Card.
Last month, our dishwasher decided to kick buckets and stop running. That was okay because I loathed it anyways since it didn't clean our dishes well enough to my liking. So we went out to find a better one at Best Buy since we're Elite Plus card members. We ended up deciding on the LG top control dishwasher with Quadwash since it had the option of black stainless steel as a finish and had good reviews. So far it's been GREAT! Takes a little longer to clean and dry the dishes but it's an easy trade-off for me to have perfectly clean dishes without having to scrub them all beforehand.
Then a week after we bought our dishwasher, the washer decided to stop draining water and quit running after 5 minutes. We thought we could fix it on our own by ordering a couple of parts, but it still didn't want to work correctly, so we were off to Best Buy again! We ended up picking out a Samsung washer, but I wish we would have waited and done this special offer with Best Buy for the LG Twin Wash System, but unfortunately, we needed a washer right away!