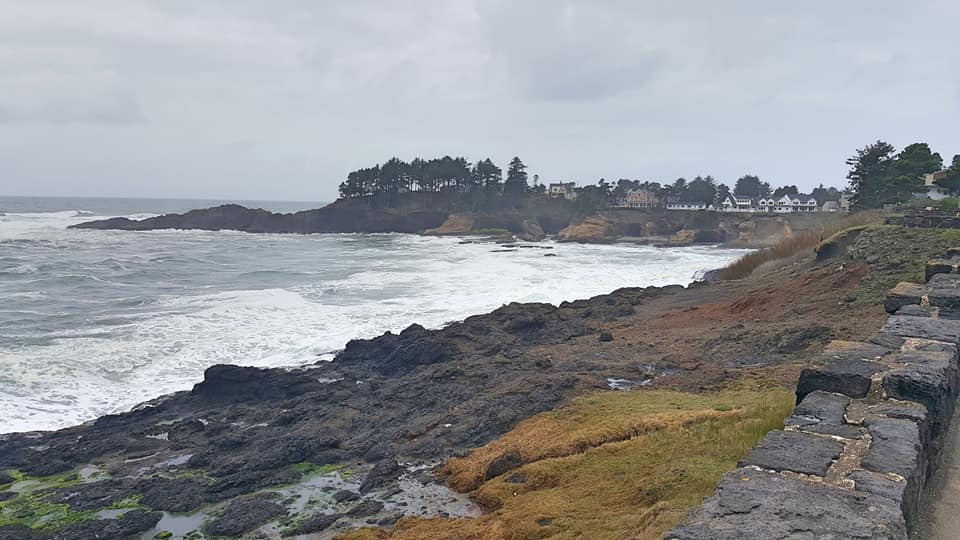 Before baby girl #2 arrived, I wanted to take a beach trip with just the 3 of us as a mini vacation because once she actually does arrive, we probably won't be doing too much of anything, which seems to be the norm when you become a parent.
We set out our sights on Depoe Bay, Oregon area since we always head to Seaside, Oregon for it's close proximity to us. Depoe Bay is a nice area and there's plenty to do and see, even if you have to drive a little way north or south depending on preferences of activities.
We ended up staying the weekend at the Clarion Inn Surfrider Resort because you literally have the best view of the ocean as the hotel sits on a cliff. I was planning on taking some maternity photos on Fogarty beach, so the Surfrider Resort was the perfect spot to wind down for the night!