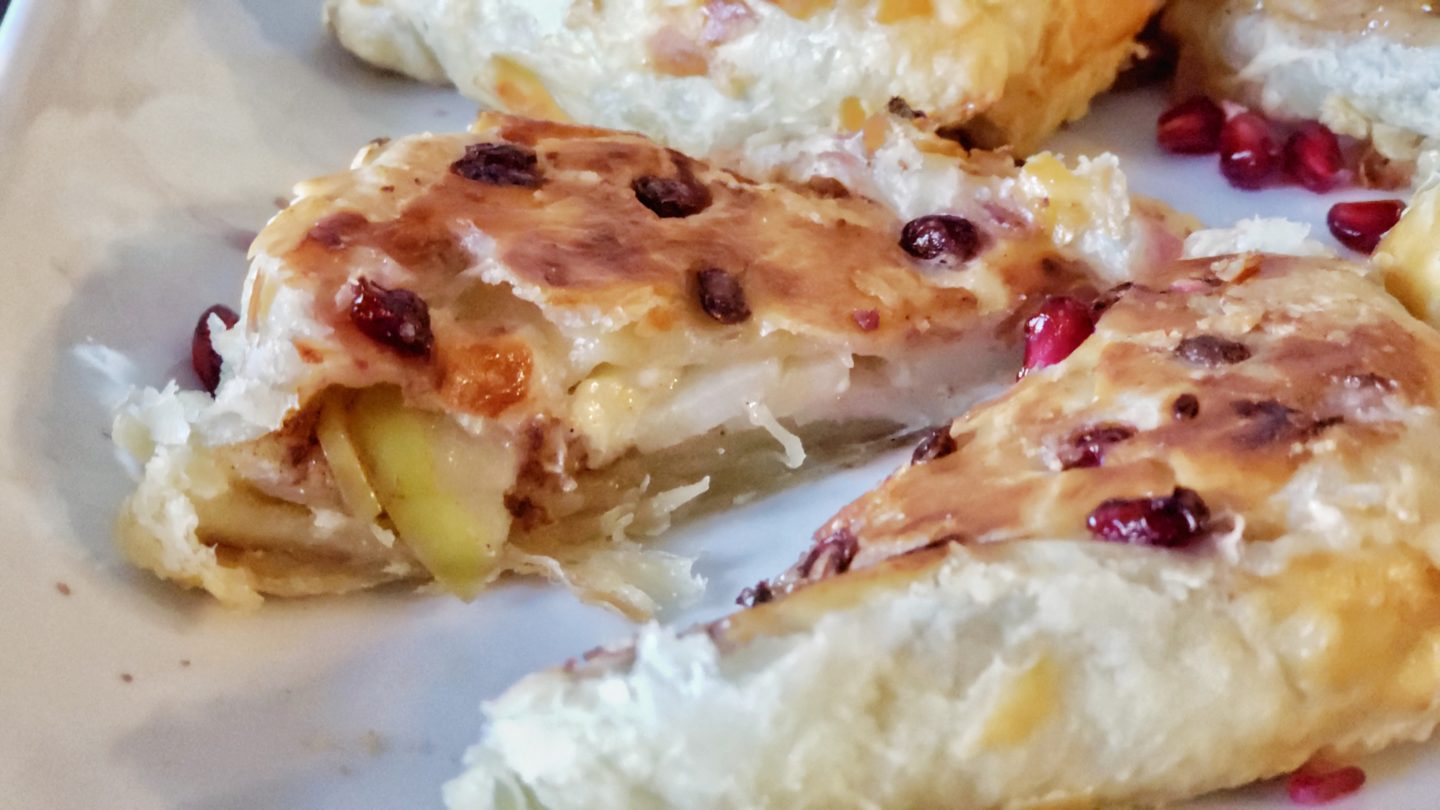 This post is sponsored by Joan Of Arc Cheese but the content and opinions expressed here are my own.
This last weekend, I decided to make some delicious apple and pomegranate brie turnovers at my mom's house.
My siblings and our spouses have been trying to help mom around the house after the passing of our dad. We clean up, cook food, bake treats. She loves apple pie, so I figured an apple and pomegranate brie turnover would be a perfect easy snack or treat. I'm all for simpler recipes since I don't have a lot of time to prep and cook with 2 small kids that require a lot of attention.
You might be thinking cheese and fruit doesn't exactly sound appealing melted together, but let me tell ya, it's delicious! So so delicious!
Cheese is kind of like chocolate; it's good on almost anything. Lol
Easy apple and pomegranate brie turnovers