I've just now started to get into the whole surprise subscription box frenzy that is loved by many. One of them I've had my eye on for a while but was too hesitant to try was Nerd Block Jr. I can't help but be skeptical when it comes to throwing your money away on something you have no idea about. But it's a risk, one that is surprisingly fun to get at your door step and only $13 + shipping.
I decided to order the Nerd Block Jr. Girl edition because I have 4 nieces, 1 of which loves nerdy things. She's 7, so I figured I'd gift this box to her.
It took a little while to get to me, but I think that's because this company is based in Canada.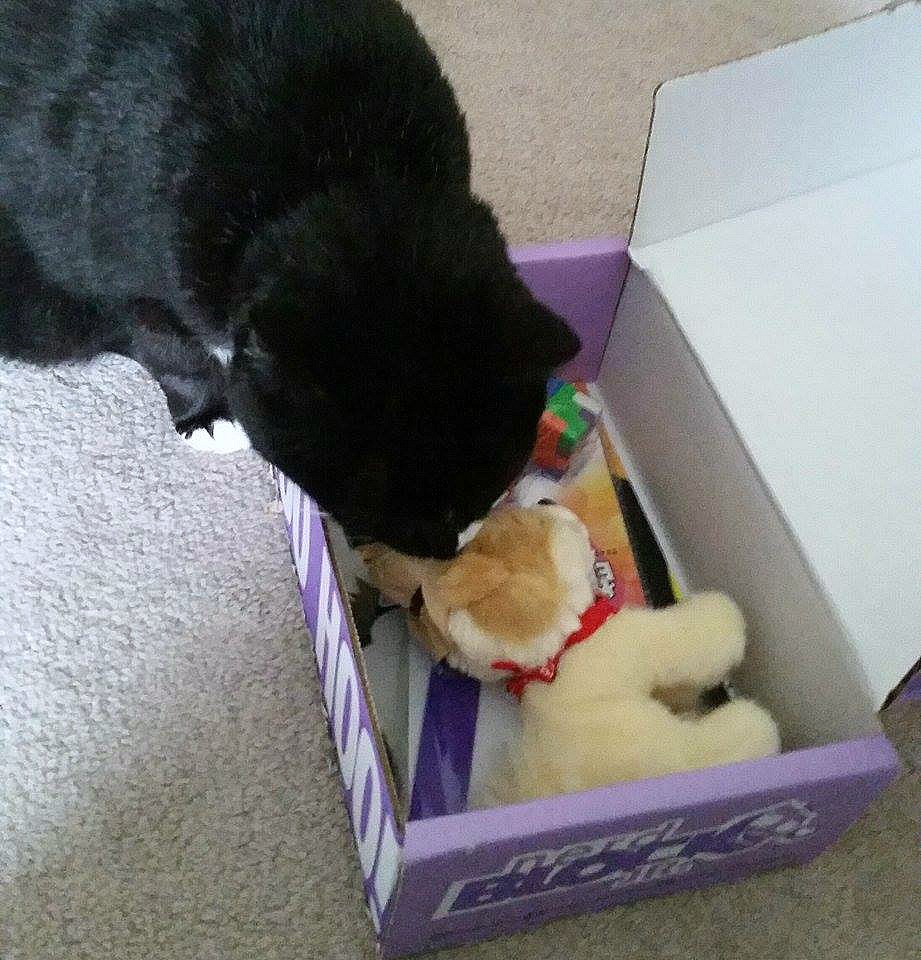 As you can see, my cat Yasmine thought this was a kitty subscription box. She wanted to play and gnaw on the stuffed dog toy who turned out to be Boo "the cutest dog in the world." My cat obviously begs to differ.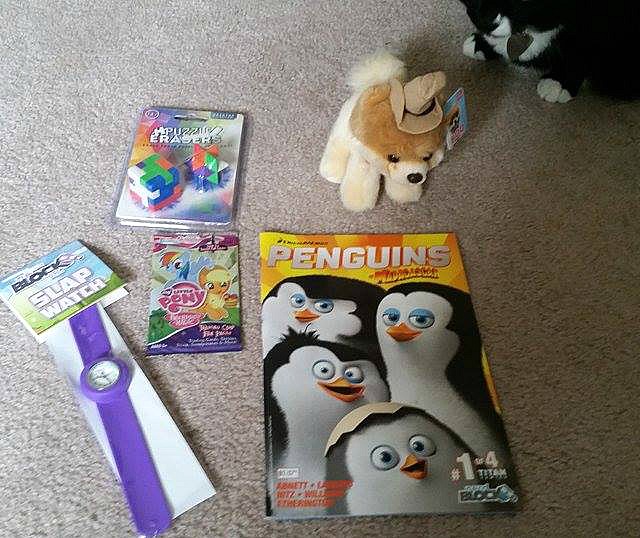 Nerd Block Jr. contained 5 items:
Boo stuffed dog toy – $10 on Amazon
Nerd Block Jr. slap watch bracelet
My Little Pony Friendship is Magic Trading Card Fun Packs – These are usually around $3 at the store
Penguins of Madagascar comic book
Puzzle Eraser
Even though this is meant for a kid, I think I was most excited about the puzzle eraser. It just seemed pretty cool and my niece will enjoy trying to put it back together. Anything that works the brain is a-ok with me! The stuffed boo was cute, but I don't think my niece will have a clue that he's Facebook famous as she's 7 years old and doesn't get on the internet. The slap watch reminds me of the 90s when we'd whack our wrists with the same slap bracelets, so it's neat that this is a thing again, which my niece will get to experience and remember forever. Dang, now I wish they would bring back pogs. That would have been awesome to see in the Nerd Block Jr.
Overall, this was a cute, fun box and the contents inside would make good stocking stuffers.
Save 10% on any Nerd Block subscription with code SUPERHERO