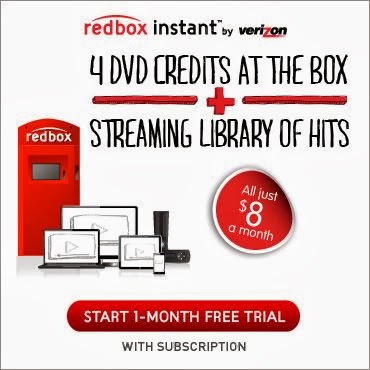 Get a FREE 1-Month Trial to Redbox Instant by Verizon. This pretty much works the same as Netflix, you'll reserve at the kiosk, rent or buy on demand, and stream a subscriber-only library of hits on your smart phone, tablet, smart TV, Blu-ray player, PC or Mac!
They start you off with the only 1-month FREE Trial that gives you 4 DVD credits at the box, plus unlimited access to a subscription streaming library of hits.
You can cancel at anytime if you're completely unsatisfied.

All posts here are to help our fellow frugal friends score the best freebies and deals possible through various companies, including Amazon. At times, we do earn a small percentage on purchases made through our links, which helps keep the site running.