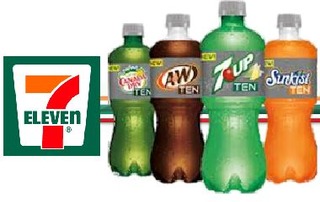 Download the 7-Eleven App and get a digital coupon for a FREE 20 oz bottle of Sunkist, Dr Pepper, Canada Dry, or A&W valid for use today only, February 10th, 2014.
7-Eleven's coupons can be found in the savings section of their app. Do not click redeem until you're in the store, because the coupon only stays valid for 15 minutes after that.
Enjoy your free soda!