Did any of you attend BlogHer and catch the cool Best Buy booth featuring the new Samsung Galaxy Note7? Holy moly is it ah-mazing!
I dont even know where to start since it has so many cool features.
Like for instance, the iris scanner for security. No one can unlock your phone and use it but you! I dont think it gets anymore high tech than that folks. Well maybe, since im sure Samsung will think of something else bigger and better in the future. 😉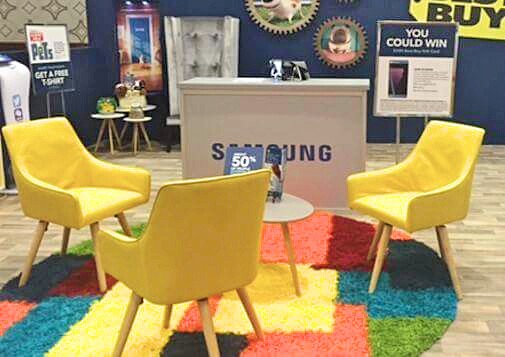 I also liked that it's waterproof. I had the galaxy s5 that was waterproof too and it was a great feature since I seem to drop my phones in water all the time; like in my daughter's water table. Doh! This Samsung Note7 and its stylus pen are both waterproof in up to 5 ft of water, and for around 30 minutes.
The dual pixel sensor lense is also a nice feature, especially for those of us who only have time to take pics with our phones in most scenarios. I have a dslr camera, but it takes time to upload, edit photos on the pc, that of which I can't do currently since I have a Toddler constantly attached to my leg.
The Galaxy Note7 camera works like our own eyes focusing on objects in a similarly fast and accurate manner. Its 12MP Dual Pixel Sensor coordinates with a brighter F1.7 lens and larger 1.4µm pixels to take photos whenever and however your life happens, whether it's day or night, fast or slow.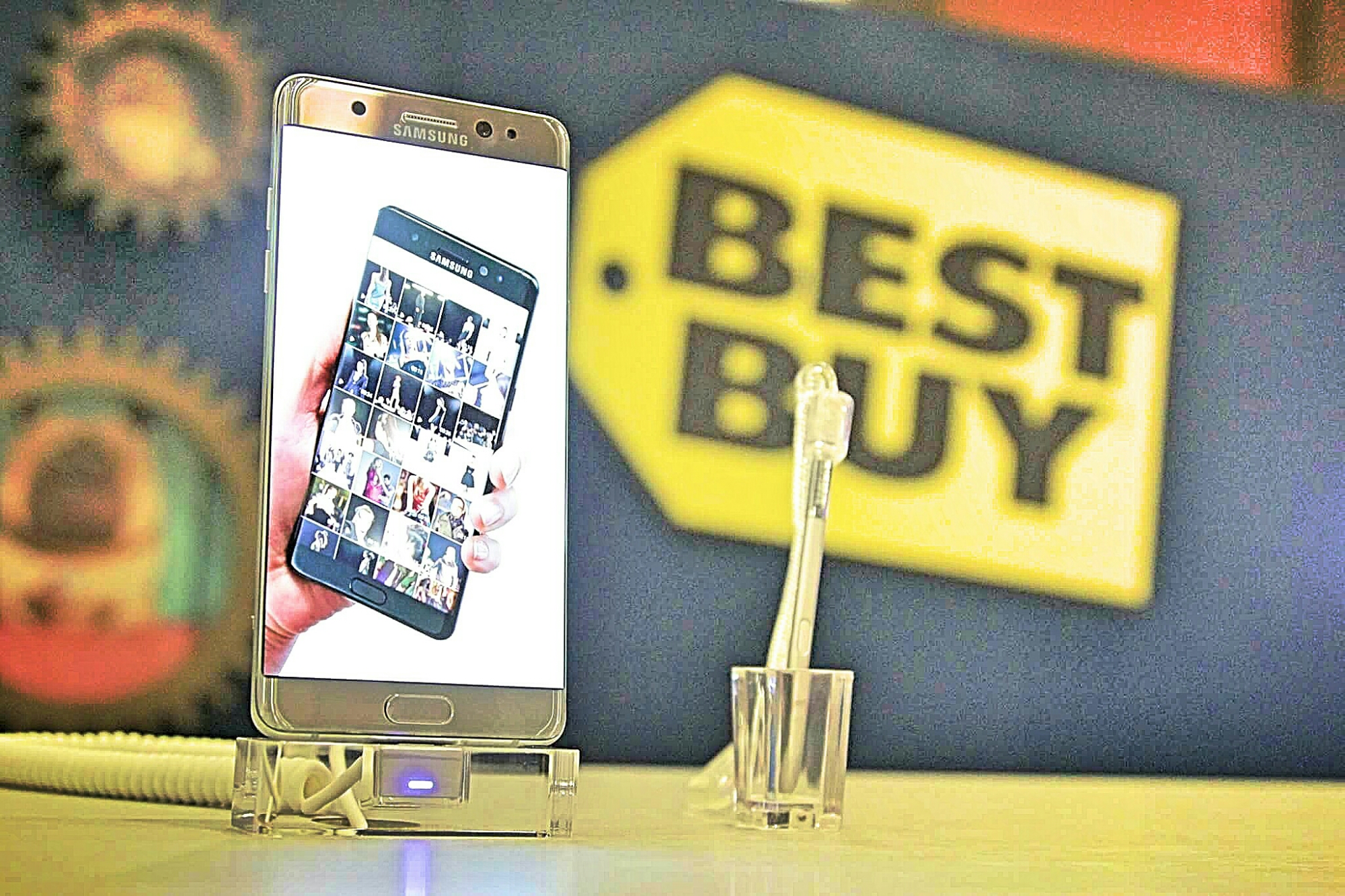 And dont get me started on the expandable memory slot. Nothing is more frustrating than running out of storage space because you've downloaded too many videos, installed too much music and have taken too many photos, so having a memory card slot for added storage is a MUST on every phone. You shouldn't have to worry too much right off the bat since the Galaxy Note7 comes with 64gb. NICE!!
There are so many great options with this phone. I just wished I would have waited instead of renewing my contract in June through Verizon at Best Buy. They had the best deal, even better than the actual Verizon store. (About 50% of people overpay on their cell phone bill. See how Best Buy can help.)
You will be mine eventually Galaxy Note7.
Go check out how awesome this phone is, you'll be wanting Samsung to take your money!
The reviewer has been compensated in the form of a Best Buy Gift Card and/or received the product/service at a reduced price or for free.