Transformers: Age of Extinction blu ray got a price drop on Amazon to only $13.00. It's currently 24.96 at Walmart.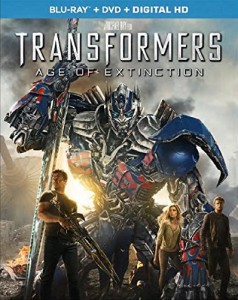 Product Description
Transformers: Age of Extinction is the fourth film in director Michael Bay's global blockbuster franchise. With help from a new cast of humans, Optimus Prime and the Autobots must rise to meet their most fearsome challenge yet.
You can also score Transformers: Revenge of the Fallen and Transformers: Dark of the Moon for only $1.99 on DVD!