If you're a caffeine addict like most of the world, you'll  obviously need a cute coffee mug to drink out of. Am I right!?
As some of you know, I run an Etsy Shop, but with busy summer days comes low sales and not as many views as a small business owner hopes for. So I figured I would do a shameless plug for myself since I also run a blog. It's like a win-win for both. Create content + get a possible sale.
I haven't been able to stock my shop with as many new ideas as I would like. But maybe one of these weekends I can get some ideas out of my head and onto coffee mugs.
Here are 5 Cute Coffee Mugs Found on Etsy
(in my shop *wink*)
Mermaid at Heart
You can get this cute coffee mug ——> here
This is a cute mermaid at heart glitter coffee mug using a mix of blue and pink glitter to match the cup design.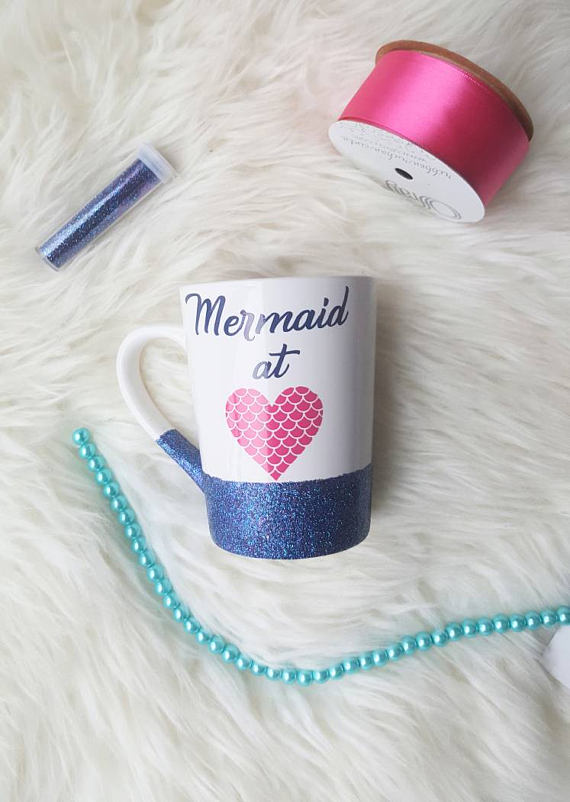 View Post