First of all, the company took multiple attempts to get one jar of eye shadow shipped to me. I didn't like this and was to the point that I told them not to even bother trying to send it for a 3rd time. Obviously they sent out too many samples for reviews, which led me to believe that I got lost in the mix. But, they wouldn't cancel it, and actually sent it, so here I am reviewing the
BA STAR Stardust Mineral Eye Shadow in Deep Plum
.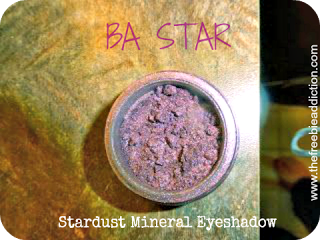 I was pleasantly surprised by the color of purple. I assumed it would probably be a deceiving bright purple, but nope, its a pretty, deep, rich purple color. It had just enough shimmer to make your eyes stand out and not the flat matte that makes eyes look dull. I have green eyes, and according to many beauty consultants, purple is a flattering color, even on redheads which I have as well. So obviously it's a win/win for me to receive this pretty plum color.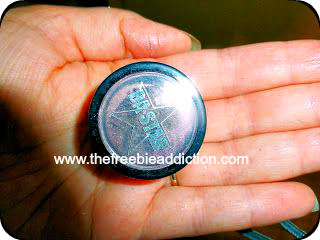 I noticed that it didn't need any eyelid primer to keep the eye shadow on all day because it literally stayed on all day. It was almost hard to get it to come off at bed time, which is nice because it means I don't need to fix or touch up my eye shadow at all during the day/night.
I am grateful for BA STAR for finally sending me this fabulous eye shadow, because now it's in my top 2 out of the small make-up bag that I have.
I received one or more of the products mentioned above for free using Tomoson.com. Regardless, I only recommend products or services I use personally and believe will be good for my readers.

All posts here are to help our fellow frugal friends score the best freebies and deals possible through various companies, including Amazon. At times, we do earn a small percentage on purchases made through our links, which helps keep the site running.