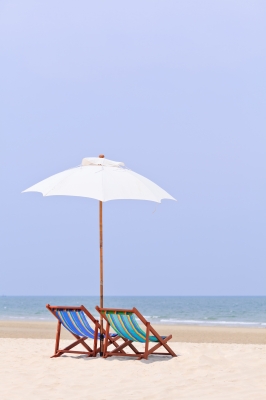 Working hard at a paying job is just one small component of maintaining a decent quality of life. Being successful—at its most basic—means being comfortable. Being comfortable isn't just about paying the bills, it's also about getting to enjoy the fruits of ones labor. If hard work is only enough to merely get by, does it really seem worth it? Joy must be seen as one of the necessities of life, and thankfully there are plenty of ways to cut costs whilst still feeling flush. The ability to take an occasional holiday is one of the very things that helps hard workers feel sane. So when assessing life costs and the occasional trip away, no matter what the duration, should be factored in. Yet there are more than a few ways to stretch the savings. A payday loan could help make taking a trip possible, regardless of how healthy your savings are.
Travel Tips
Go off-season. If the desire to see a place is so strong that even poor weather won't deter then book for a less-than-ideal time. Not only will the prices be much more favorable, there will be fewer fellow tourists to jam into attractions with. During off-season, lodging, flights and car hire should be substantially lower. Plus there may be more sale items at retailers.
Be a local. It's totally understandable that there will be more than a few "must see" attractions, however, it's the locals who know where the good deals are. Upon arrival, make friends and ask where the locals dine because the odds are excellent that the fare will be much better and also significantly cheaper. Plus there is little better way to understand a culture than by dining as a local. Also be sure to ask for the low-cost and free sights of interest; not only will the travel experience be more authentic and enriching, it will also be substantially less expensive.
Find the deals. Before leaving home, do a fair bit of research to find ways to make the most out of a holiday. Look online to access dining coupons and find happy hour times at pubs and cafes. If one's mobile works then be sure to install some local travel and dining discount apps. These will assist in honing in on the best times and rates for everything from tourist attractions to dog-friendly cafes.
Eat breakfast. Particularly when one's hotel rate includes a breakfast it is just throwing money away to skip it. Plus a substantial breakfast can help many travelers get through to dinner with just a snack on the go for lunch. However lunch is often a good bit cheaper than dinner so consider the cost-effectiveness of eating breakfast then a hearty lunch and then just snacking in the evening. Getting a room with a refrigerator can also help save in terms of dining but the price of the room will doubtless be higher so do the math in order to decide which would offer the greater savings.
Stay with friends. The financial benefits of staying with friends cannot be overstated. Yet whether such an arrangement will allow for a peaceful holiday should be considered. Normally the most comfortable stays are with friends who play the occasional host but then go on and live their own lives. Hosts who hover will require travelers to seek a holiday after their holiday! However those offering the right blend of attention and space can allow for lodging expenses to be spent elsewhere. Remember to bring a gift and take the host(s) out for a meal if possible, or cook for them at home. Also be sure not to stay too long.
Real world responsibilities can make holidays seem like a luxury. Yet they're also a very good way to recharge and feel thankful for all the hard work one puts in. In order to enjoy a holiday and save it will mean making adjustments like shortening a stay, travelling mid-week instead of the weekend, and calling in favors with friends. The style of travel may change some when trying to save money, but for the sake of ones emotional well-being, holidays should not be mixed altogether.