Ever since the arrival of My Little Ponies in the 80s, I have been a big fan and had about every single original pony that was available at that time. The great thing is, they're still around and just as popular as ever, partly due to the My Little Pony: Friendship is Magic cartoon featured on the Hub Network, which ultimately sparked a popularity within the adult community.  I'm sure you have heard of my little brony at one time or another… LOL
They did change up the look of The My Little Pony Franchise, but that doesn't mean they're not just as loveable or cute as they were before. My nieces absolutely loved the My Little Pony Rarity and Mini Cutie Mark Crusader Sweetie Belle from Build a Bear Workshop and couldn't put them down, not even after they got a little crazy from excitement and fell on each other.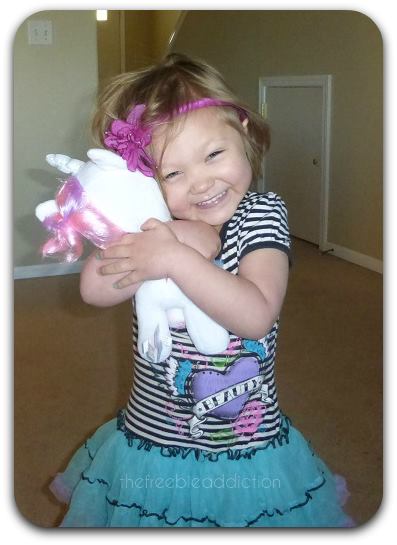 As you can see, Leah is as happy as can be about her mini cutie mark crusader sweetie belle who's wearing a tutu. Seems kind of fitting since her dress is kind of tutu-ish.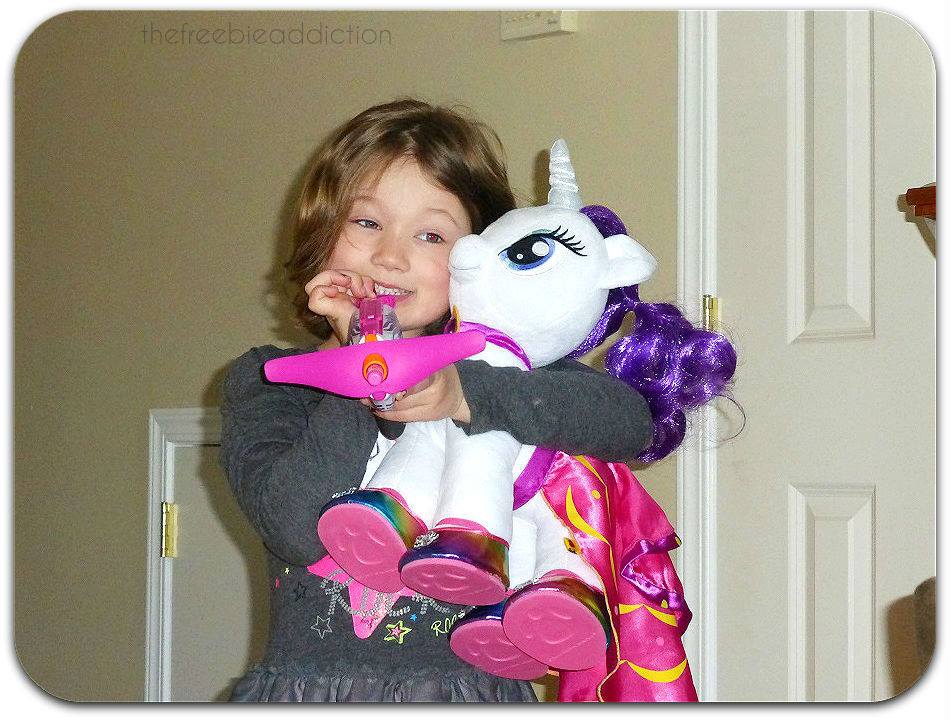 Rhylie was just as happy to get the My Little Pony Rarity who is sporting rainbow colored shoes which are removable, and a super gala cape which is also removable. First thing she did after hugging it was take everything off. I am not sure the deal is with kids and not wanting to wear clothes, not on themselves, not on their Barbie's, or any other toy that sports them. I guess I used to do the same thing but only when I was changing them into different outfits which is one of the features of these special ponies. Build a Bear has lots of accessory items for their stuffed toys, so much so that they could probably hold a fashion show every week. LOL
I hope they get many more moments of enjoyment from their new, stuffed my little ponies for years to come.
Disclaimer: We received the above products in exchange for blog advertisement. All opinions and thoughts are 100% our own. No other monetary compensation was exchanged.