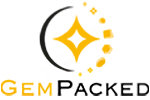 I've been wanting to become a little more crafty with DIY projects to save on cash and to be a little more creative overall. Maybe one day I'll even possibly open up an Etsy shop and sell my magnificent creations. (Yes, I am assuming they'll be awesome. 😉 ) Seems like the perfect way to make a few extra bucks when you can get gems and beads for jewelry pieces at wholesale prices at places like GemPacked.com. Their products are intended mainly to be resold as components in finished jewelry, so they have a wholesale pricing structure designed to help you save on items that are ordered in large quantities.
About GemPacked

Gempacked is a Los Angeles based online wholesaler of Pearls, Jewelry Parts, Beads, Chains, and more. Though Gempacked just launched in Early 2013, they have been serving jewelers and designers with wholesale parts, beads, and stringing services from their brick and mortar store, Bella Findings since 1979.

Jewelry designing is an art that requires many steps from the start of a project until the end and their mission is to provide designers with a wide assortment of products and resources for each step of the way. They maintain a huge assortment of beads, components, and jewelry supplies compiled from around the world with bulk pricing.

Although they are mainly wholesale, they are open to the public and are happy to help both experienced and casual designers.
GemPacked has everything you could possibly need or want for creating necklaces, earrings, bracelets and more like swarvoski crystals, gem stones, gold beads, pendants, charms, etc! I remember as a young girl always getting those plastic bead sets for Christmas or birthdays and creating what I thought were cool pieces of fashion accessories at the time, like those beaded key chains or backpack medallions and even wrapping the bead strands in your hair.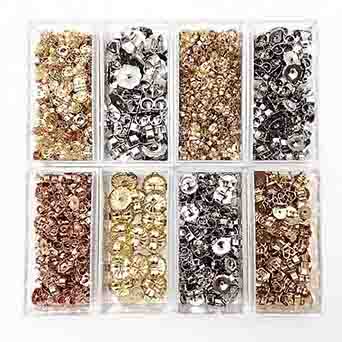 Buying and creating your own pieces makes it that much cooler. Plus, you can give them as gifts and let them know you created it yourself, which makes it a little more personal and ideal for those looking for something that comes from the heart rather than a plastic cartridge or a cardboard box.
GemPacked even has ready to wear jewelry already if you're looking for something put together.