I have always wanted long, voluminous eyelashes without having to sacrifice my real lashes and comfort with falsies. I have abnormally small lashes, so I figured I would give Fysiko Eyelash Growth Serum a try to see if I would get the results I was after without having to undergo medical treatments or use prescription drugs with other side effects.
What is FYSIKO eyelash growth serum?
FYSIKO eyelash growth serum is not an eye makeup or mascara. FYSIKO eyelash growth serum is a powerful eyelash growth serum that is safe to use.  FYSIKO eyelash growth serum has been clinically proven to safely and effectively lengthen eyelashes and eyebrows in an average of 8 weeks. FYSIKO eyelash growth serum also contains a proprietary blend of ingredients, which has also been clinically proven to improve the appearance of damaged eyelashes and eyebrows.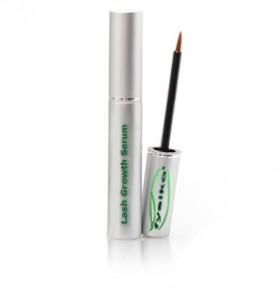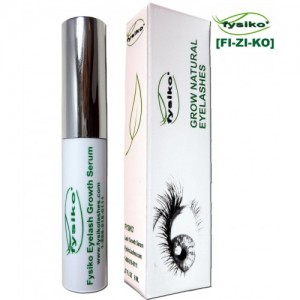 My Review:
Using the eyelash serum was pretty simple. All you need to do is wash your face as you normally would to remove all bacteria then unscrew the cap like a mascara and gently apply on top of your lashes with one stroke on each eye like you would a liquid eyeliner. The package states that if you do multiple strokes, it may cause eye irritation so I avoided doing that just in case. It is recommended that you use an alcohol wipe or dip it in alcohol before screwing the cap back on so you don't contaminate the entire bottle with bacteria. If you experience irritation, stop using!
The hard part with the eyelash growth serum is that you won't see results for 8 weeks and at most 16 weeks if you use it every day like recommended on the packaging. If you're like me and have a lot going on, trying to remember to put this on your eyelashes is the tricky part. When I started using this every day I did notice some slight burning and eye irritation so I stopped using it immediately. I do have sensitive skin, so maybe that's partly why. Maybe sister came over one day after I had just got done using it and asked if I had pink eye, that's how red my eyes were. But, results will vary since everyone's skin is not the same.
After taking an after photo, I can maybe see a smidgen of a difference in my eyelash growth. I might give it to a friend or family member to try in hopes that they don't experience the eye irritation like me.

Have you tried Fysiko Eyelash Growth Serum and have gotten good results? Or have tried any other products that work for that matter?