I am really happy to work with our sponsor FitTea today and share this information with you!
As some of you may know who have read my personal blog, this is my first pregnancy. I haven't gained too much weight, probably around 20 lbs now at 34 weeks. I imagine I'll be gaining a 1 lb or 2 every week for the next 6, so that could potentially be around a 12+ lb gain for a total of 32 lbs. Weight gain was actually one of my worries when I got pregnant since I was already a little bit overweight to begin with. I always heard stories of people gaining 50+ lbs and was hoping I wouldn't be one of them. I haven't really been following my calories or worrying about the weight gain since to me, the weight hasn't been a problem so far. I try to eat as healthy as possible but sometimes you just get those cravings for something sweet or fattening and you cave in, after all we're only human.
If I have problems with losing the baby weight within a few months after birth, I'm going to try FitTea Post-Natal Fat Burner to give me that extra boost since it uses 100% natural ingredients and contains no stimulants. There's nothing worse than taking a pill and feeling jittery or sick all day.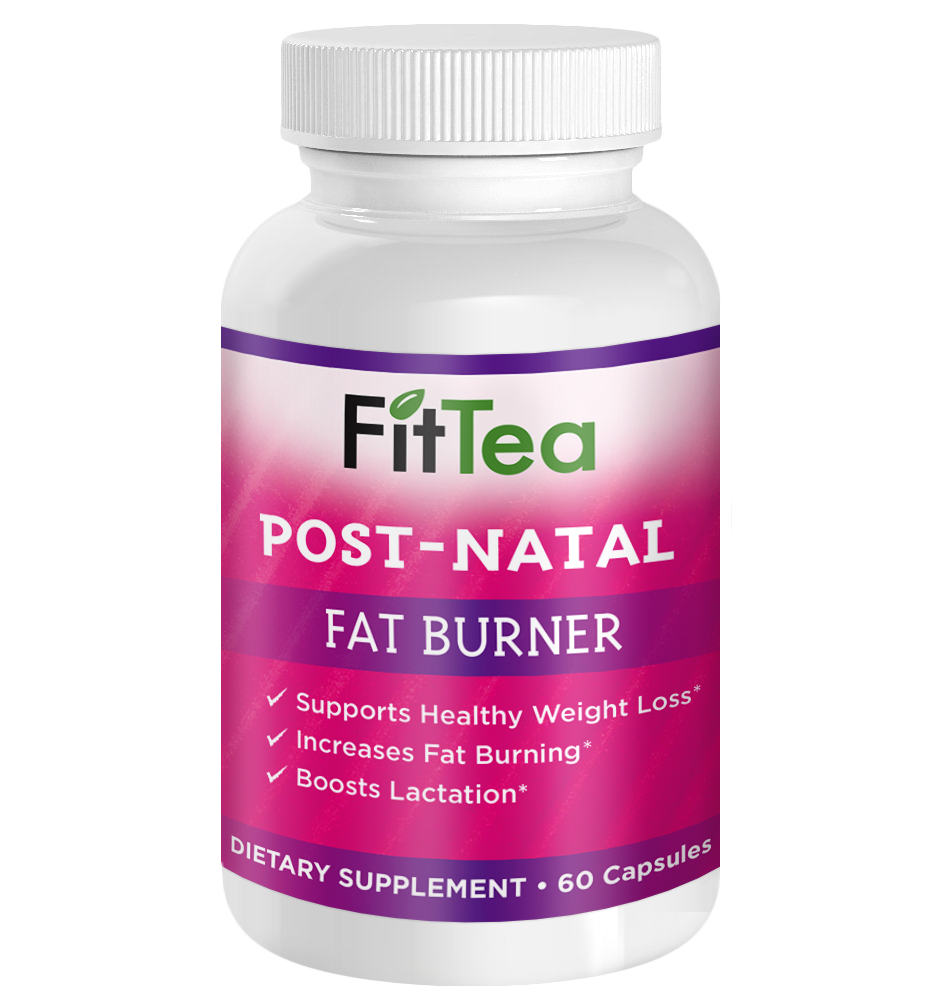 What I like about FitTea Post-Natal Fat Burner
It increases your milk supply and burns fat at the same time. I plan on breastfeeding, so anything that will help contribute positive lactation is a plus in my book! Because of the milk supply increase, it also increases the healthy antibodies to your baby, which in turn builds the immune system. I just hope I don't have issues with this since my sister hasn't been able to breast feed effectively. I know everyone's bodies are different, but I can't help but be in doubt about it, but I will be trying everything I can to breastfeed since it's something that my husband and I are adamant about because of the health benefits over formula.
If you're looking for a little boost in getting rid of your pregnancy weight, enter for a chance to win 1 of 30 bottles of FitTea Post-Natal Fat Burner Capsules below!
As always, please discuss this with your health care provider before taking.