When you're busy with day to day activities, you sometimes don't have time to cook up a nutritional breakfast for you and your family, so cereal has been our next best choice. Our current favorite has been Honey Nut Cheerios since it's not overly sweet, is made with all natural flavors and 100% natural whole grain oats. But, my overall favorite when I was a kid had to have been Lucky Charms. I mean, what kid doesn't like cutely shaped and colored marshmallows in their meal? I remember I used to eat all the whole grain oat pieces first and saved the best part (marshmallows) for last. Yes, weird I know. My siblings, however, wanted to eat the marshmallows first of course, then when they were all gone, they tried to steal mine. Pfft.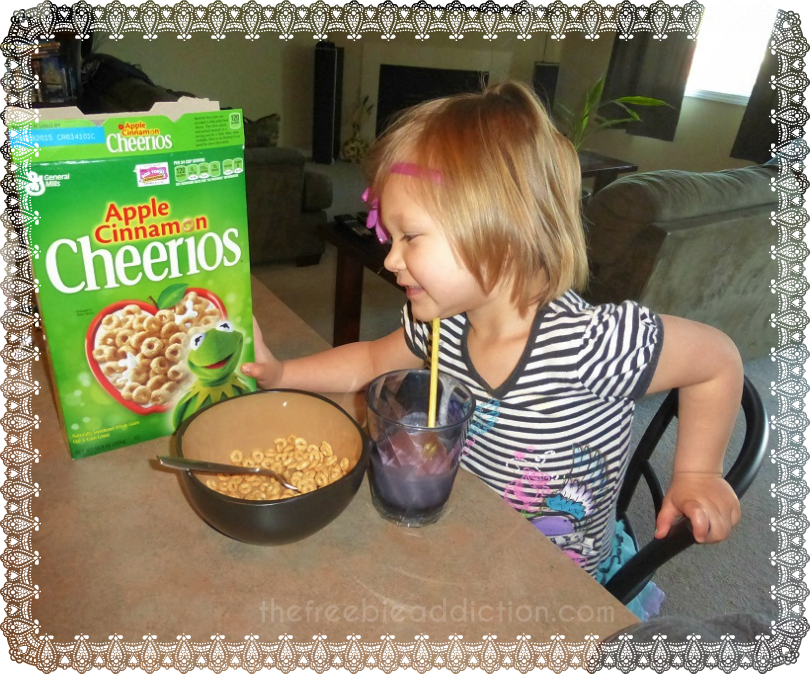 We were at WinCo the other day and noticed there was apple cinnamon cheerios from 9 Big G Cereals which I hadn't seen before. We all enjoy that flavor and having Kermit the Frog on the box was enticing for the girls as well. I think having any type of cartoon character they can relate to makes it less of a fight to get them to eat. This can sometimes be a good and a bad thing in my opinion, but overall, a good thing when it comes to the house favorite, cheerios.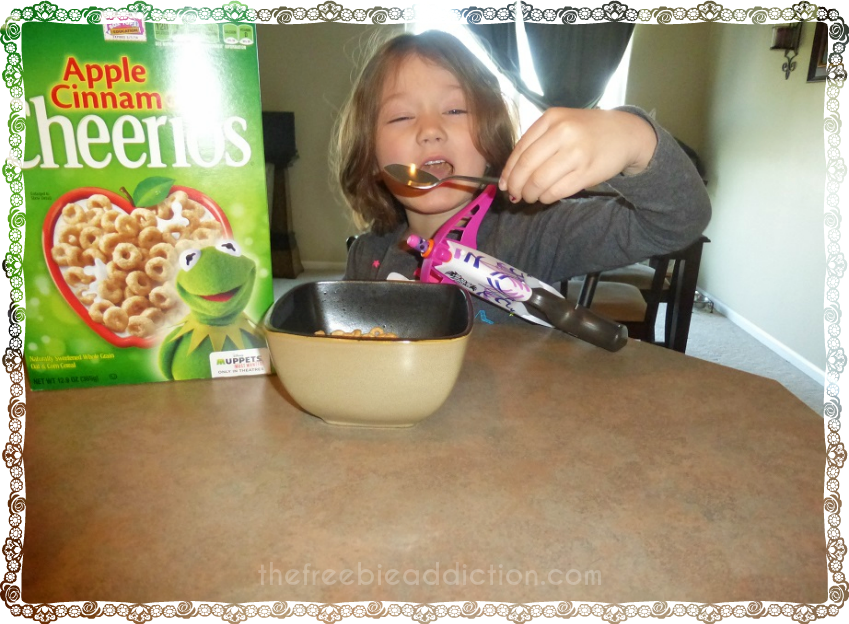 I had noticed that Ibotta ( a really neat money saving/cash earning app) has a featured General Mills® cereal deal which is going to be listed every week now thru 5/25 where you can earn $1.50 for each specific cereal of the week at WinCo stores for completing an engagement. Although, if you buy 5 General Mills® cereals, you can earn an additional $2.50. The cereals included in that offer are Cinnamon Toast Crunch, Cocoa Puffs, Chocolate Toast Crunch, Golden Grahams, Dark Chocolate Multigrain Cheerios, Honey Nut Cheerios, Lucky Charms and Fiber One Protein. Save up to $14.50 on your favorite cereals! For more information visit Ibotta's blog.
How would you like a chance to win a $50 WinCo gift card to make your grocery bill even cheaper? That would be totally awesome right!? Well, you're in luck, so check out how to get your entries in below.
Disclaimer: This is a sponsored conversation written by me on behalf of General Mills® via Burst Media. The opinions and text are mine.