The Freebie Addiction is happy to announce that we have partnered with Kinsights to bring you an opportunity: A $250 Amazon Gift Card Giveaway!

Kinsights is a social network made just for parents – and it's designed to help you get and share great advice with parents who have actually been in your shoes.
Ask anything. Kinsights will find the right community members who can provide guidance. Questions about potty training? They'll reach into their community and find potty training pros to help you out. Struggling with a food allergy? They'll connect you with other parents who are dealing with the same concerns. And they make finding the best answers easy – community members vote up answers, so great content rises to the top of the list.
And they also provide an interface to create a health record for your child. No need to lug around files and loose papers. You can organize your child's milestones, medications, allergies, immunizations, and emergency contact information – all in one easy form. The days of scrambling to remember when and if your child had his immunizations are coming to an end!
And, best of all, everything is free!
Enter the $250 Amazon Gift Card Giveaway sponsored by Kinsights and The Freebie Addiction.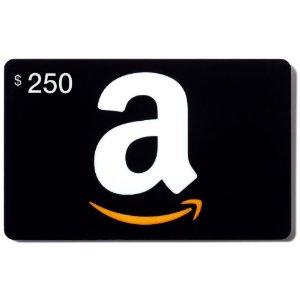 Please enter by signing up for Kinsights (it's FREE) and be sure to get the maximum number of entries by liking and following all of our partners, using the form below. The $250 Amazon Gift Card giveaway will end on February 28th at 11:59pm EST.
Disclosure: The participating bloggers were not compensated for this post and are not responsible for prize fulfillment.