What a perfect way to celebrate the month of love than with a $200 Lush Decor gift card for those who are in need of sprucing up the bedroom. They have everything to make your bed, your place of rest quite charming.
You may have noticed Lush Decor products in stores like Kohls, Bed, Bath & Beyond and Sears. They have just about everything to make any room more enticing, from quilts, throw pillows to shower curtains, bedroom blackout curtains and more!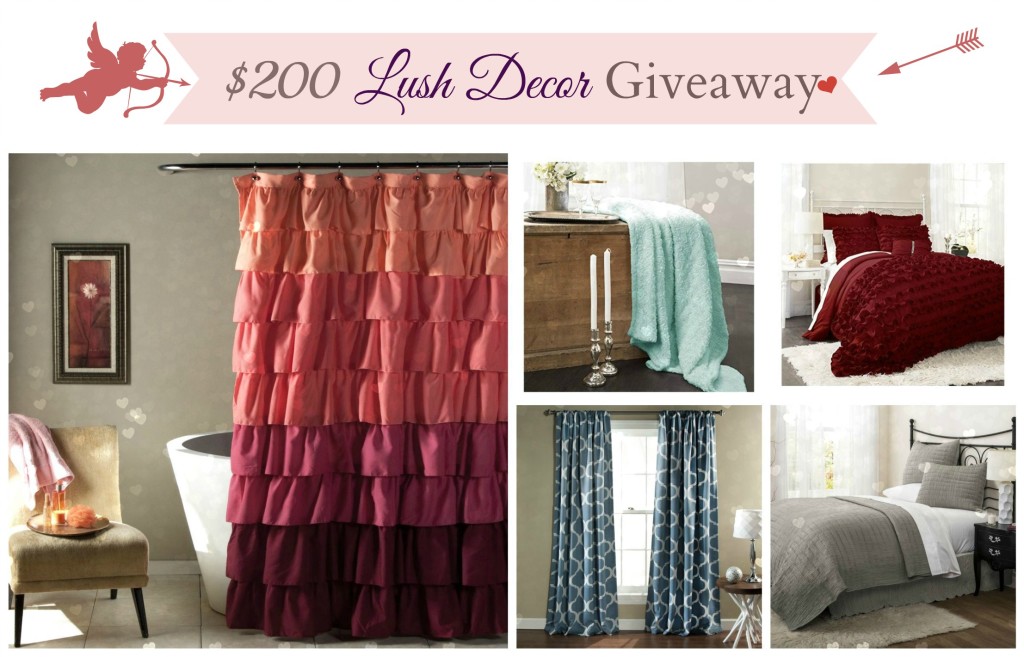 Lush Decor is Designed for Life
At Lush Decor, they believe that great designs at terrific values will always trump something that is ordinary and very promotionally priced. For them, it's all about you enjoying their creations today, tomorrow and for years to come.
Which enticed me to purchase a new king bedding set for my king bed that I'll be making my husband get in the next month. My growing belly needs more room and I need to be more comfortable as I only have 2.5 months of pregnancy left.
Now onto the good stuff.
Giveaway
The giveaway is open to US residents only 18+ and will end on February 17, 2015 @ 11:59 pm PST.
The gift card is for a one-time use only, with no balance kept and must be used in one purchase. The winner can also checkout with his/her Amazon credentials (fully integrated) for a quick and safe checkout. Items will be shipped directly to the winner.
$200 Lush Decor Gift Card Giveaway

Coupon Code
You can also stack and use LUVLUSH1, an exclusive 10% off coupon code with no expiration date for merchandise at Lush Decor. This discount code cannot be applied with other discount codes but it can be stacked with a sale.
Enjoy and good luck!