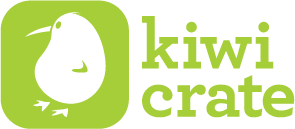 Monthly boxes seem to be the new craze, but the good thing is, you can try Kiwi Crate absolutely FREE for one month. This does require a debit/credit card and will need to be canceled if you want to avoid future monthly shipment charges.
To get a FREE Kiwi Crate Kids Subscription Box, just enter code FCF-6SJ-6QUV at checkout. It comes out to 100% free! No tax, no shipping, no charge!
Inside a crate
Includes all the materials and inspiration for 2-3 activities – art, science, games, imaginative play, and more.
A new theme – like gardening, dinosaurs, space – every month.