Need light bulbs? I suggest printing out these coupons for GE Reveal Light bulbs which you can use and find at Target. After stacking coupons, it comes out to FREE!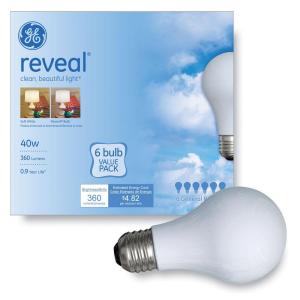 Target Coupon $2.00 off
Manufacture Coupon – $1.00 off
Stack them and get the single bulbs for FREE or use it towards the 4-pack and pay as little as .89!