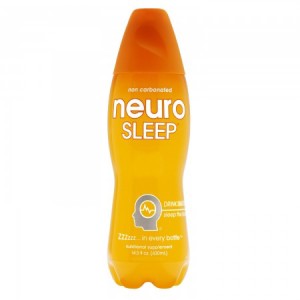 Have trouble sleeping? Get a FREE Bottle of Neuro SLEEP when you go to their website and request the coupon! You can either print off the FREE Bottle of Neuro SLEEP coupon (just know that some stores won't take free printable coupons) or send it to your house, which I recommend.
Sleep better and wake up more refreshed. Neuro SLEEP® is a tasty blend of good night nutrients like melatonin and magnesium specially formulated to give you the most golden of slumbers.

promotes restful sleep

helps normalize sleep patterns

is safe and non-habit forming

What else is great about neuro SLEEP®?

proprietary formula

only 35 calories per bottle

no artificial colors or flavors

When should i drink neuro SLEEP®?

When you are ready for sleep, you should feel the effects shortly after consumption.

How much neuro SLEEP®should I drink?

the amount required varies by individual. Some drink only a few sips; others drink the entire bottle. Start by consuming 1/3 of the bottle and increase or decrease consumption to achieve the optimal effect. This is based on the efficacy of melatonin. Effective dosages range from 0.3 mg – 3 mg and sometimes higher for certain individuals. Each bottle of neuro SLEEP®contains 3 mg of melatonin.