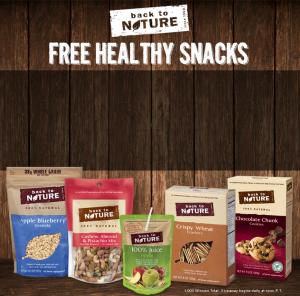 Get a FREE Back to Nature Product TODAY, January 22nd at 12 pm PST. This will only be available for the first 200 people each day until January 24th! The Free Back to Nature product will go fast, but you can always try tomorrow and the next if you don't get one today.
Simple ingredients. Simply delish. Simply good.

We create great-tasting, wholesome foods from the good things nature gives us. We start with honest ingredients and combine them in uncomplicated recipes that are simply delicious.

When you enjoy Back to Nature Foods, expect to find the great things you want. No artificial flavors or preservatives, hydrogenated oils or high fructose corn syrup. It's easy to make eating a pleasure every day.