This post brought to you by eBookArrow.com. The content and opinions expressed below are that of The Freebie Addiction.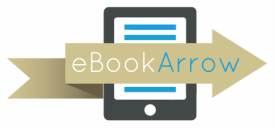 My husband is an avid book reader. Our office book shelf is completely filled, so much so that it's spilling over and looking like clutter. I pointed out this nuisance and mentioned that he should probably get a Kindle because we just don't have the space for more paper books.
He was sort of hesitant after looking up the price of some of the eBooks he'd be interested in since they were almost the cost of a regular book. He figured he might as well pay the full cost for a copy in hand rather than digital, but he finally came to his senses and realized switching to eBooks was best. I think the deciding factor was when I pointed him in the direction to sites like eBookArrow.com where they take the hassle out of searching and just send you free or low cost eBooks in categories that you're interested in. It's pretty neat! All you need to do is subscribe to their email for alerts and when you see a book you're interested in, click on download to kindle.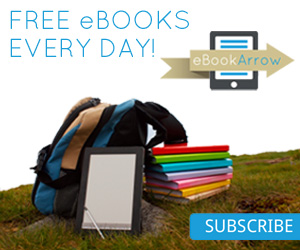 Of note: You do not need to have a Kindle device to read Kindle eBooks. All you need to do is download the Kindle app on any device and you'll be able to read the eBook.
If you're unhappy with the categories you've selected, you can change them and/or unsubscribe at any time and there are no fees associated with these daily eBook email alerts.
My husband loves it because they find the lowest prices on eBooks in categories he's interested in. So even if it's an author he may not have heard of, or a story line he's not particularly used to, he'll give it a try for it's low price.
Thanks eBookArrow, you've saved me space!