Did you know you could earn money by selling the photos you take on your mobile device with the mobile app Scoopshot? Neither did I! This app is available for iPhone, Android & Windows smartphones, and is a service that lets you view, share and sell mobile photography of your choosing. You, the user, can submit your photos to certain tasks available on ScoopShot, and if your photo is chosen, then you get the compensation for it.  Awesome right? This one user in Europe has earned $20,000 on ScoopShot ever since its launch at the end of the year in 2011!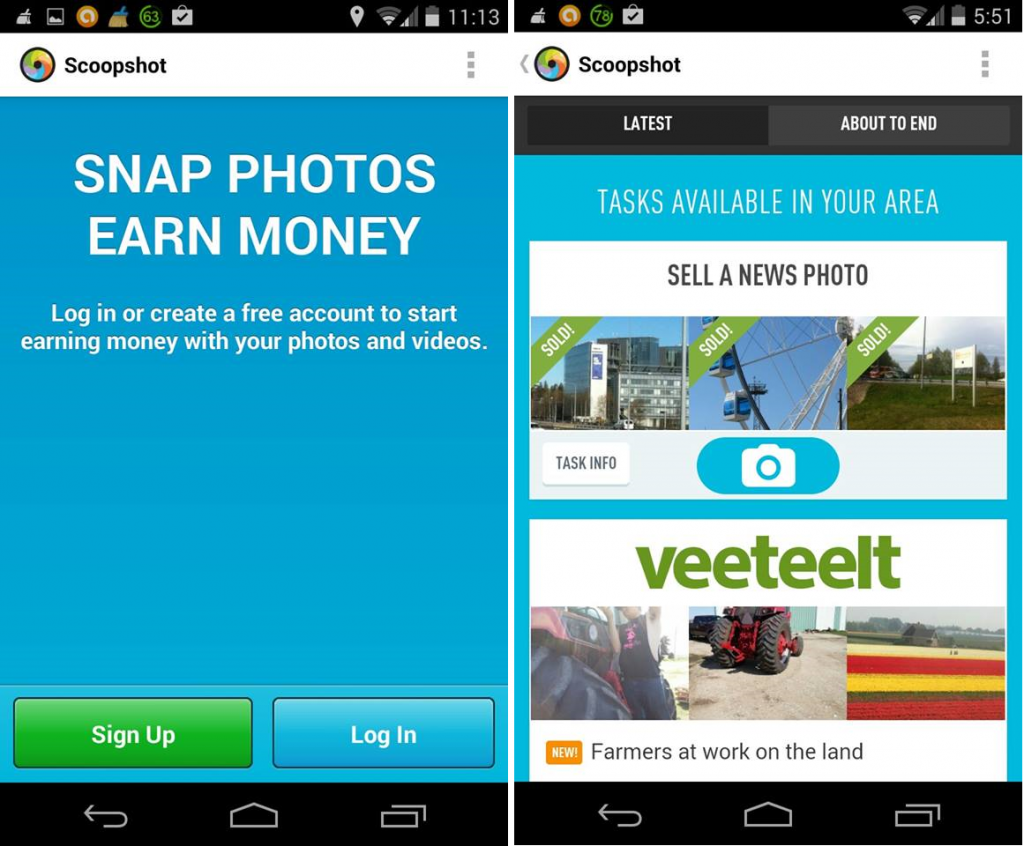 You may have some stiff competition though since there are currently 500,000 mobile users participating on ScoopShot right now with about 1500 of them being professionals, but don't let that discourage you from trying to earn money. I'm a firm believer that anyone can take a decent photo, especially with a smart phone.
I think once I get my Samsung Galaxy S5 in June, I'll download the free scoopshot app and participate. My current phone doesn't have the high quality imagery that I think would stand out more in the selection process.
If you like taking photos as much as I, why not get paid for it?
If interested, you can download the ScoopShot App below!