Are you an obsessed Disney fan? I know my sisters family is. I am sure we will be one day when my daughter gets to that age of being able to enjoy amusement parks and Disney princesses but as of now, I'm perfectly fine with just the movies.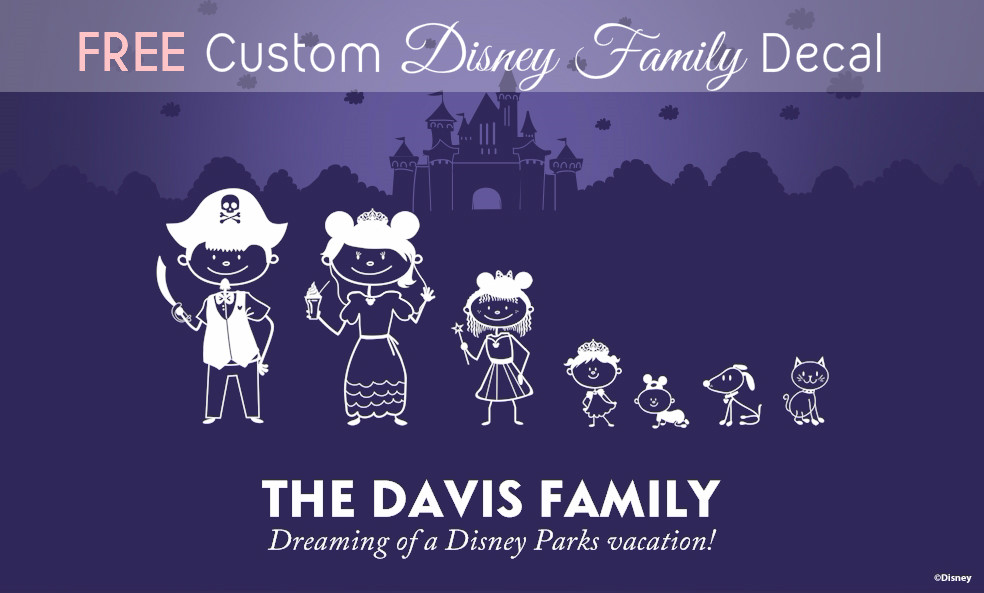 Head on over to the Disney website and create your stick figure family. You can customize it to your liking but just be forewarned, some of the options are locked and you have to sign up on their site to unlock them.
Please allow 4-6 weeks for delivery of your Free custom Disney family decal.