I can't believe the holidays are almost upon us already, AGAIN! If you're just now starting to shop, you're going to want to head on over to Best Buy on Saturday November 5th for their Holiday Shopping Event where you'll find one-day only, exclusive in-store deals on the biggest brands like Apple, Microsoft, Samsung and Sony!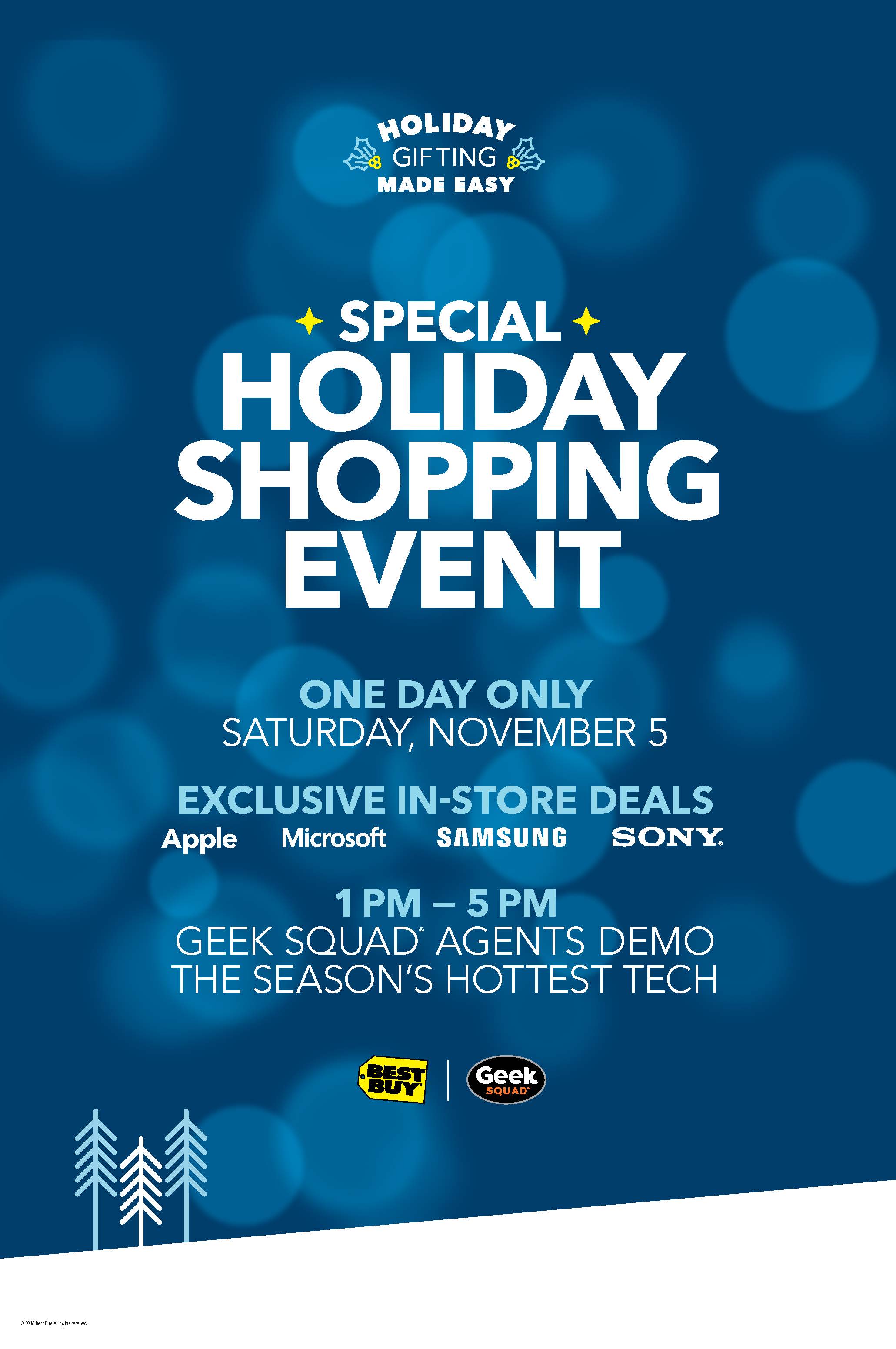 Experts will be available to answer all of your questions and help you find the perfect holiday gift
At the beginning of the year, we ran to Best Buy and signed up for a Best Buy credit card and bought a 4k Samsung TV that we seen on sale, as well as a PS4, and a few games and an extra controller. My husband of course had a million questions and they were there to reassure and share their expertise which ultimately got us to make this big purchase. We are so happy with this new TV that we can't stand to look at our old one that is currently in our room anymore. The picture quality is such a huge difference that can't be explainable unless you actually see it for yourself.  My husband of course questioned the quality at first because he wanted to wait for the OLED TVs to drop in price, but I imagine that wouldn't be for a few years, and I was looking to upgrade NOW. lol
You will be able to see demos  for the hottest Tech Toys and the latest in Connected Home and Connected Car
I can't wait to check out the BB-8 Special Edition Droid with Force Band since my husband is a big Star Wars fan! It looks and sounds pretty cool.
And of course I want the Ring Smart Video Doorbell. That way I can check and see who's at the door without leaving the couch when I'm breastfeeding my daughter and trying to get her to take a nap. Nothing is more annoying then disturbing your sleeping little one when no one super important is at the door, like solicitors which are rampant for the holidays.
What hot items are you wanting this holiday season?
Visit  http://bby.me/dg9w to find a Best Buy store near you.
** Note – Demos are in 400 select stores, but the deals and offers are in all stores!
Disclaimer: The reviewer has been compensated in the form of a Best Buy Gift Card and/or received the product/service at a reduced price or for free.