If you're not already a member of ShopYourWay.com, I highly suggest signing up now. You won't get surprise points right away; it will probably take a few weeks, but I usually get something every few days that's $5-10 off shoes/clothing/home etc which has resulted in quite a bit of free or inexpensive stuff from Sears. When you have a wee little one this is awesome because they're constantly growing and you're constantly having to buy a new wardrobe.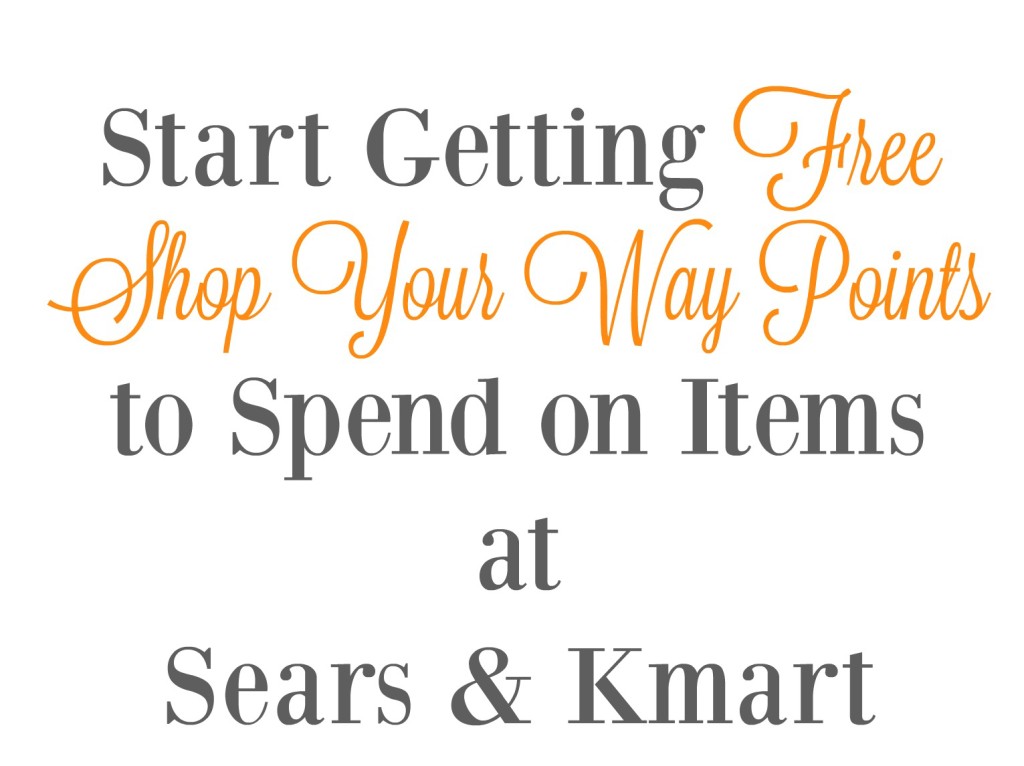 I think I've gotten around $200 worth of stuff over the holidays and only paid around $25 total, which helped tremendously since we had just went to Hawaii at the beginning of December.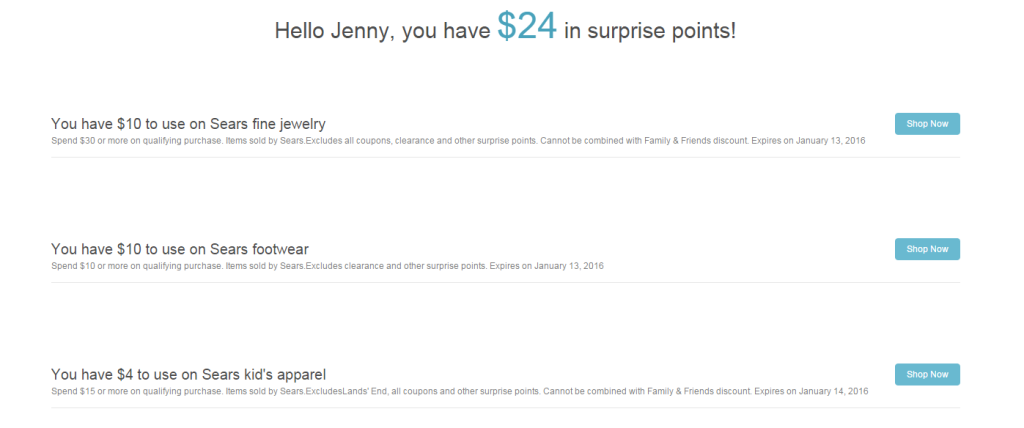 Other Ways to Earn Points
Sweepstakes: I usually do the Instant Win ones only and accumulated around $70 one day which get deposited into your account within a few-24 hours. I think it was a good day to play since it went dry the following day.
Buy items that give points back: There are lots of items on Sears and Kmart that give points back, sometimes even the full value which results in FREE. I don't like promoting this as such though because you do have to spend in order to get something back in return. But if you like this type of shopping, then I highly suggest looking around on Sears and Kmart as each purchase gives back points, it's just a matter of how much.
Of note:
You can't stack multiple surprise points together but you can use your sweepstakes points with your surprise points for an even greater savings!