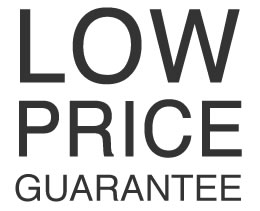 No matter what you are purchasing, it always feels better to obtain an item for less than the normal retail price. There are plenty of ways to find a bargain if you know where to look, and put in just a little research time.
If you're on the hunt for household goods remember to use these easy discount shopping methods before buying.
Look for in-store discounts
If you buy in-store compared to online, household appliances such as televisions, fridges, cookers and washing machines are often more expensive. Maybe you've had your eye on a certain appliance — give it a little time and wait until the new models are due to appear; then you can swoop in and make the most of the heavy discounts that they then apply to previous models. Remember to check out the in-store display models because these should be lower in price and in near perfect condition, although they won't usually be supplied with packaging.
Negotiate with the sales assistant
Most people think that the amount marked on the goods is the price that has to be paid. Well, it is, but it doesn't have to be. Before you buy, try negotiating with the sales assistant or manager. Normally, they can be more flexible on the price than you first think and offer you excellent price reductions.
Check out the online retailers
Online shopping is one of the most popular ways of obtaining a bargain, mainly due to the fact that retail websites have far fewer overheads than the actual stores. Online websites should be your first port of call when comparing prices and searching for discounts. Don't just limit yourself to the major shopping websites – check out niche sellers that specialize in the goods you are looking for. Remember to check factors such as free delivery as this could help to bring the final price down.
One final piece of advice is to research before purchasing – check the discount vouchers available for the item you are considering. Simply key your item into a search engine followed by the words 'discount vouchers' to see if you can obtain further savings on your goods; usually a minimum of 10%. Take your time and compare your products across a number of shopping venues to ensure you get the best price available at the time.