If you love shopping as much as I do at Target, then you'll love this deal, especially if you're in need of some mouthwash.
ACT Mouthwash is as low as $.22 each after you get back a $5 Target gift card for purchasing this deal.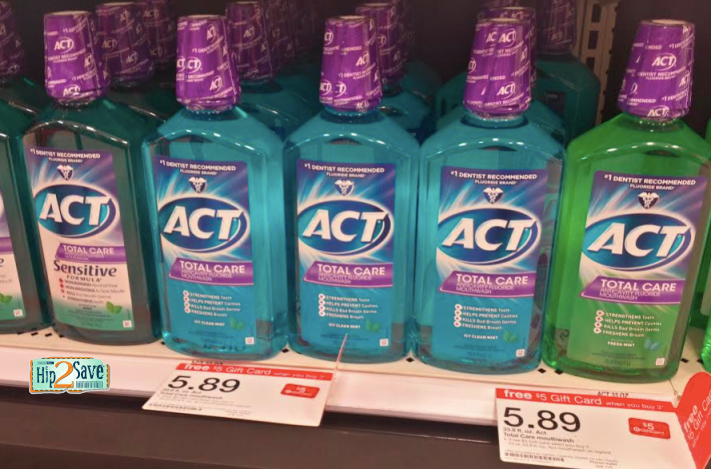 DEAL BREAK DOWN:
Buy 3 ACT mouthwashes for $5.89 each = $17.67
Use $5 off of $15 Personal Care coupon found in the ad or here
Use the $4/2 ACT Mouthwashes 33oz or larger Target.com coupon
Use 3 $1/1 ACT Mouthwash or Rinse 16.9oz coupons ( you will need access to 2 different computers since SmartSource only lets you print 2 per)
– $17.67 minus $12 in coupons brings your total down to $5.67 – $5 Target GC you get back = $.67 or .22 each!