With the new baby coming in April and my husband and I only living off of one income besides what I make with my blog, we're going to have to start saving where we can because we all know babies are not exactly frugal. Luckily for us, we don't have to buy too many brand new things because my siblings have spit out girls, so we're pretty stocked with most of what we need for our baby girl. Unfortunately for my sister, she now has to buy everything all over again because she's finally having a boy.
Since she helped us out so much, I decided I needed to return the favor, so I checked out Verified.Codes to stack with current online sales for baby items and happened to score some super inexpensive baby clothes at Target for my new nephew Braylon who will be arriving next month. Scary how fast the time flies!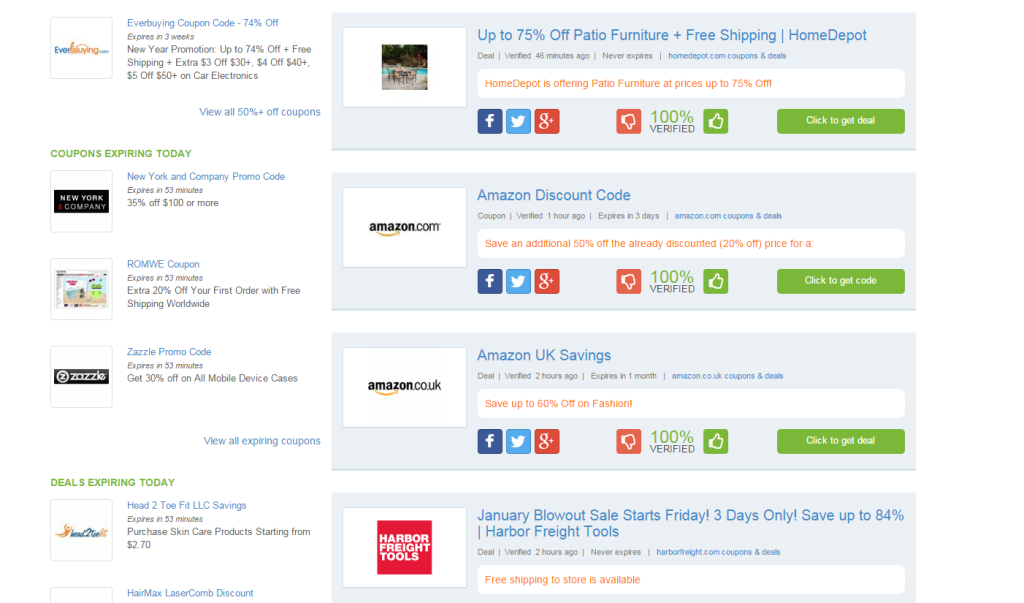 The offer that I scored is no longer available, but Babies R Us is having a clearance sale of up to 60% off of apparel.
AND
Home Depot has a 75% off sale on their patio furniture right now if you're not interested in baby stuff. So if you don't have a patio set, now's the time to buy when it's off season. You'll be surprised at how much you'll save buying in the winter. I kind of wished my family would have waited to get mine, but I did ask for it for my birthday which was in June, so kind of hard to save at the start of grilling season.
There are some pretty magnificent savings of 50% off or more to be had on a wide variety of items at Verified.Codes, so head on over and take a peek. You never know what you may find, maybe something you had on your wishlist but couldn't afford at the time.
Enjoy!