OREO cookies are a favorite around here, especially the regular OREO cookie! But, sometimes you want to try something a little different, so that's why OREO cookie is doing the MY OREO Creation Sweepstakes.  They want YOU to come up with unique ideas for a new OREO cookie flavor and you'll win 500,000 if your idea is chosen!
I headed over to Walmart to see the many different flavors they offered for inspiration. They had a cinnamon bun, cake batter, mint, peanut butter, red velvet cake and more! You can find many different options for a great price at Walmart stores.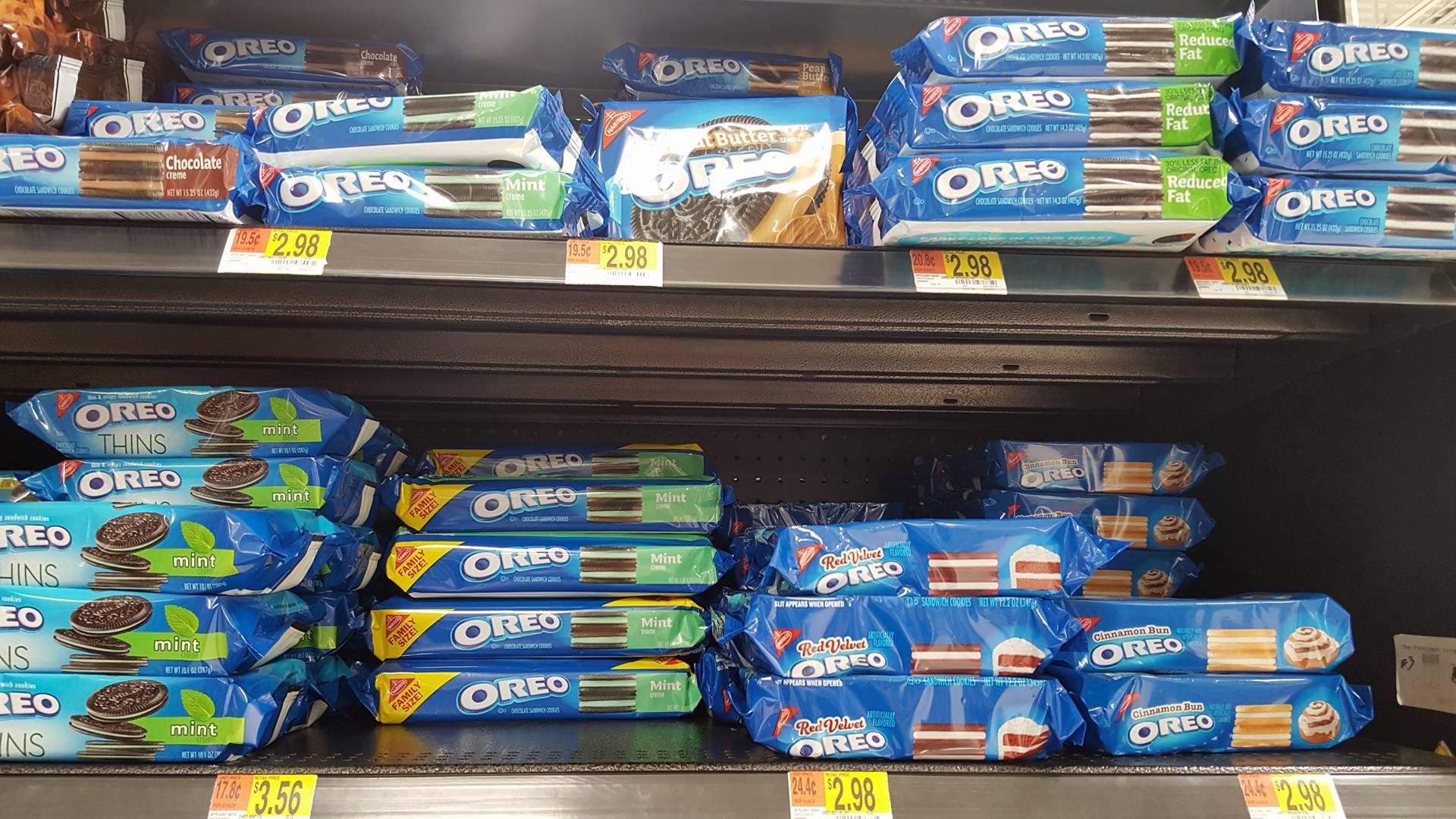 I actually picked up some of the red velvet cake to make up a festive Fourth of July treat today, which is both super easy and tasty with minimal ingredients!