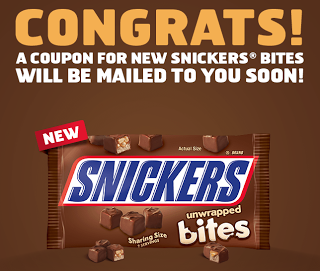 UPDATE: Still going on! Gets yours now.
Get a
FREE Bag of Snickers Bites
, which is available for the first 10,000 people who request them! You will receive a coupon in the mail SOON. 
And this will be available for the next 5 days!

All posts here are to help our fellow frugal friends score the best freebies and deals possible through various companies, including Amazon. At times, we do earn a small percentage on purchases made through our links, which helps keep the site running.