Since I loved the Maleficent movie so much with Angelina Jolie, I decided to pick out this Maleficent Deluxe Christening Black Gown on BuyCostumes. Much to my surprise after receiving it, it doesn't seem to be as thick of a material as the photo makes it seem online. Don't get me wrong, it is not see through in areas it shouldn't be, I just thought the bottom of the gown would be that same type of silky material with the thicker fabric in it that you find on most baby blankets, instead, the bottom is sort of a silky sheer material.
I also ordered a size up because I am 14 weeks pregnant, so I wanted it to be able to work if my belly grew anymore, which is why it's not form fitting. It is not a stretchy material so you'll probably want to order your normal size or a size up if you're unsure.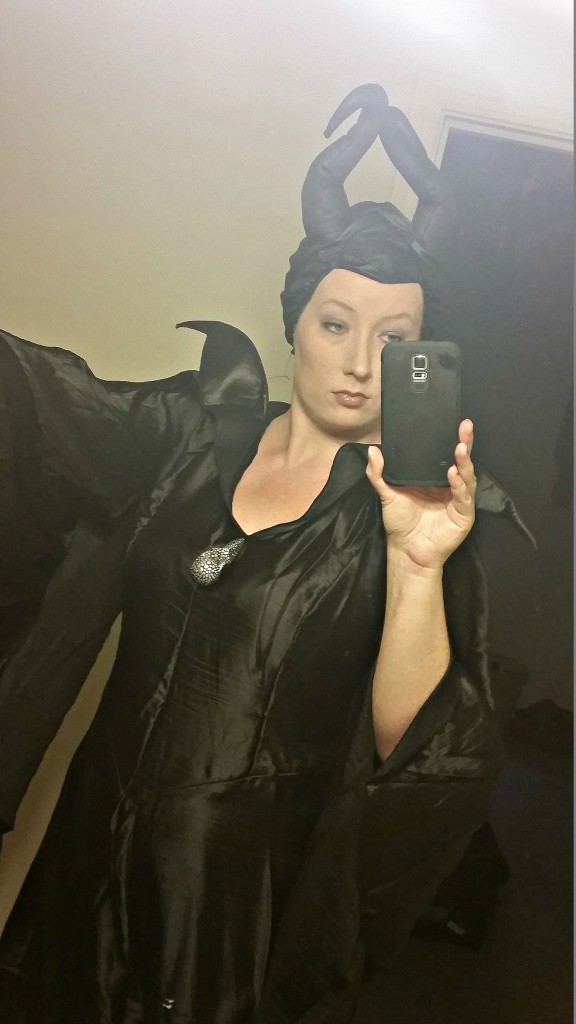 As you can see from the photo, one of the horns is wacky and misaligned. I tried numerous time to try and get it to twist, stay put, but it just goes back to the way it came. Not sure How I'd fix that or if I even care that much, I could probably stick a long needle in it to align it the correct way, but we'll see how that goes.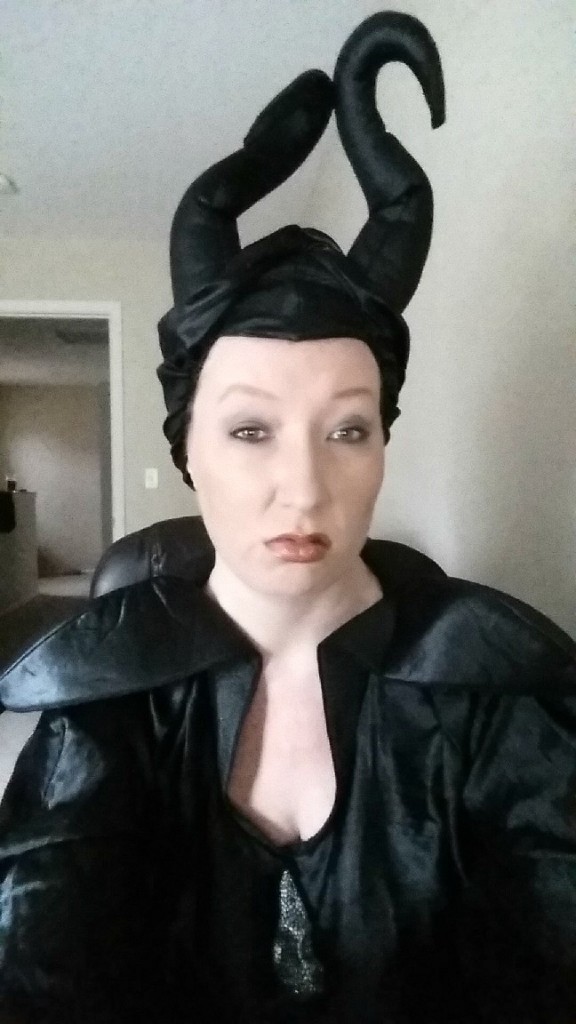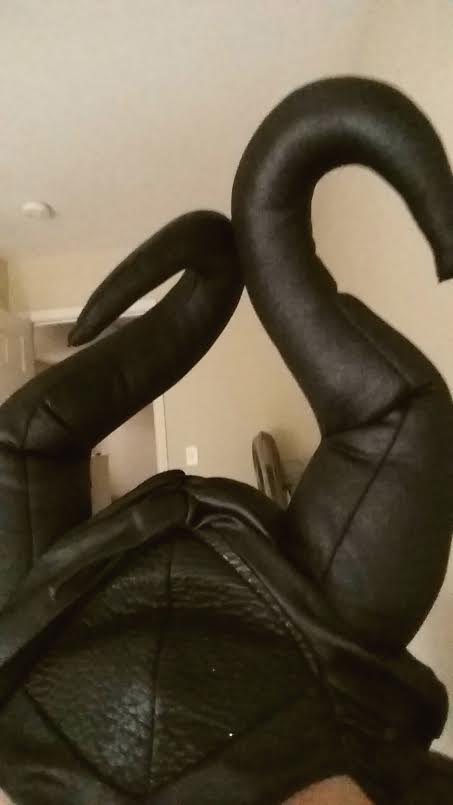 Also, the collar pads don't stay standing… so I figured fabric tape or packing tape might work by putting it on the underneath side to get it to stick to the shoulders. I think it honestly should have been sewn that way so it would stay in the correct position.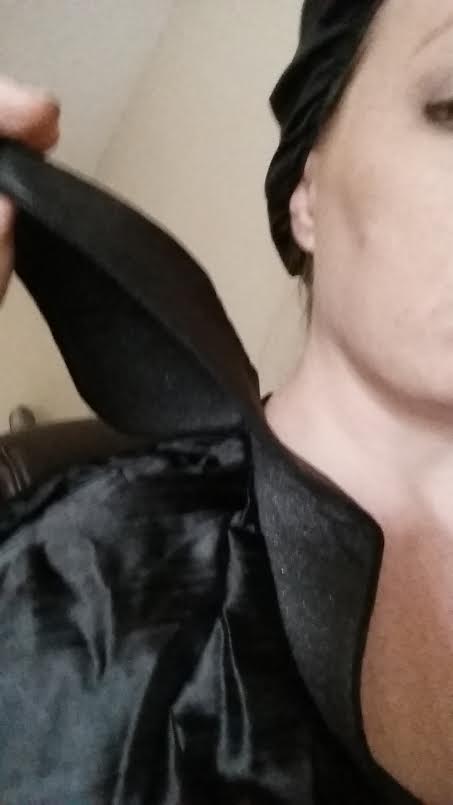 Other than those issues, the costume is fine for what it is.
The costume also features a plastic dragon skin piece as an emblem for malificent's dragon-esque counterpart, AND it's removable because it's attached by Velcro. Perfect for those that find it bothersome.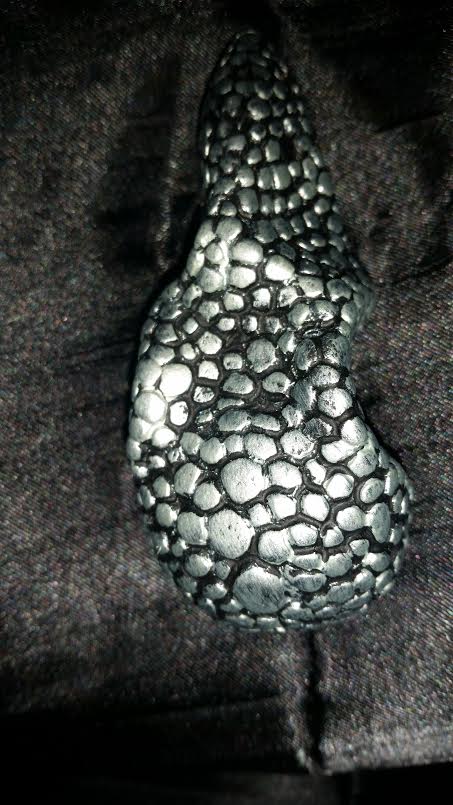 Now if I decide to wear this to a party this year, I am going to have to grab me the staff with the raven attached to it to make this the perfect ensemble after I do those minor adjustments.
What about you, have you seen the new Maleficent movie?