This last week, my 16 month old daughter has been going through an "I don't want to eat that, even though I've ate it before" stage. I am unsure if it's just a picky phase, or if it has to do with her teething. She still only has the top 4 and bottom 4 teeth in currently, and I think she's been dealing with molar pain since she'll smack her ear when any sort of teething is about to occur. I have heard they start appearing anywhere from 14 months on up, so it's probably about that time for us. DOH!
She did spike a fever at one point. AND I know Dr's say it's a coincidence, but from our experience, it seems to go hand-in-hand with teething. So my guess is we're dealing with molars, even though I haven't felt the little buggers pop through yet.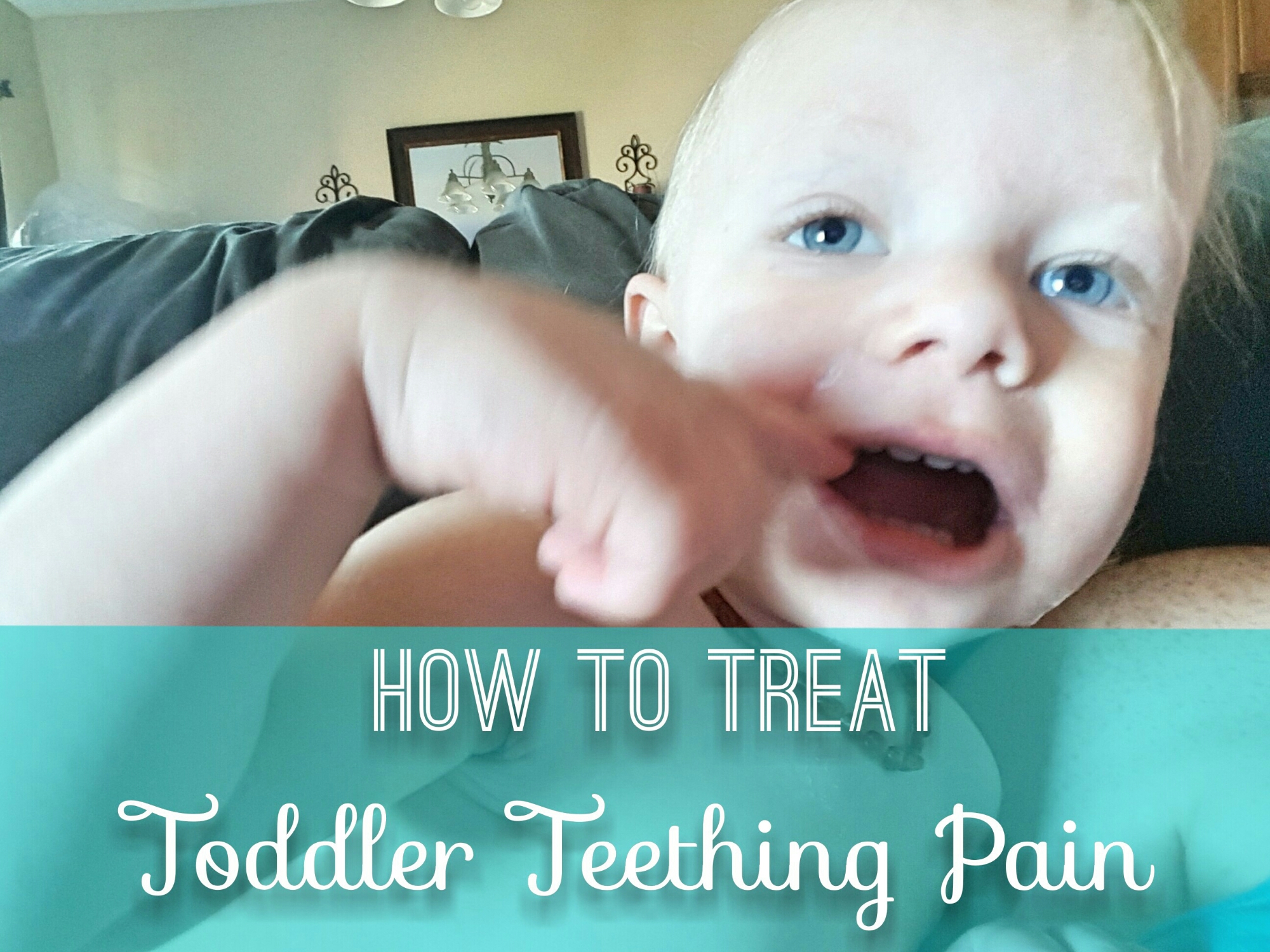 I do try to relieve her pain by following the steps below.
How to Treat Toddler Teething Pain
Make some frozen yogurt popsicles! Nothing is better on the teeth than ice cold, yummy goodness to help numb those sensitive gums. These are both super easy and healthy for your toddler who may not be able to eat solid foods because the gums are swollen and sore.
Get some Hyland's teething tablets. There's Hyland's chamomilla 30x or just regular teething tablets. Both work wonders on relieving pain in little babies.
When my daughter is in pain, she likes chewing on anything and everything, which included daddy's leather wallet that we just recently replaced for his birthday. These heavy duty toddler chew toys should do the trick of occupying all the while providing some relief.
We do have an amber teething necklace, but I am not sure if or how well it works. But she's had it on since 6 months and we haven't really dealt with bad teething episodes or crankiness. Is it contributed to the oil in the amber? I have no idea. I thought I would put that as an option since you'll see her wearing one in most all of her photos.
Feed foods that are puree, but still give them the sense they're eating real foods like Gerber Lil' Bits which contain soft pieces of fruit or vegetables. My daughter is a big fan of mac and cheese, so we tried the Gerber Lil Bits Mac & Cheese out first.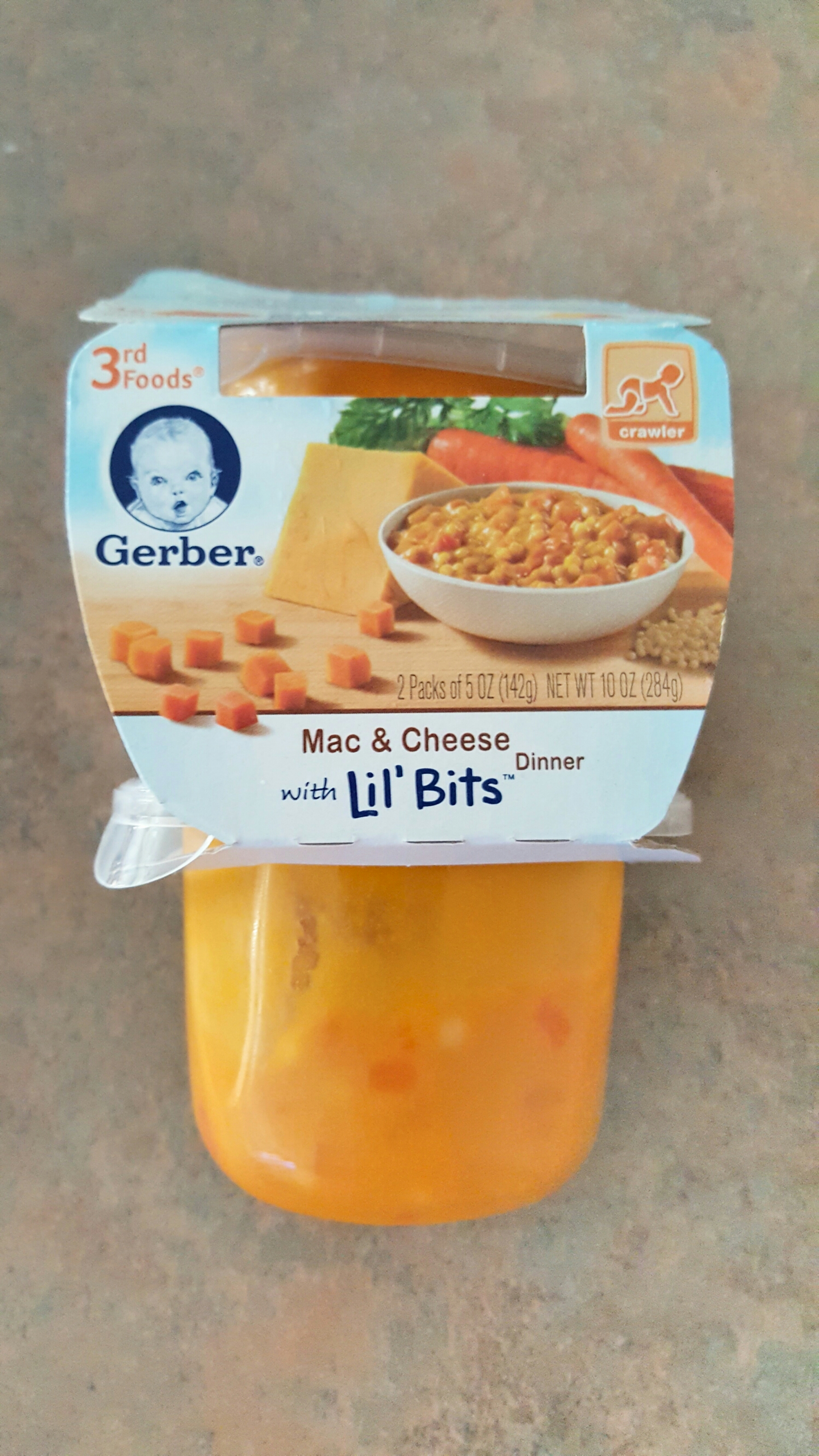 They're perfect for not only teething toddlers, but for babies who are just starting to transition to some solid foods. Gerber Lil bits teaches your little ones the chewing motion and provide different textures and flavors to get baby used to real meals.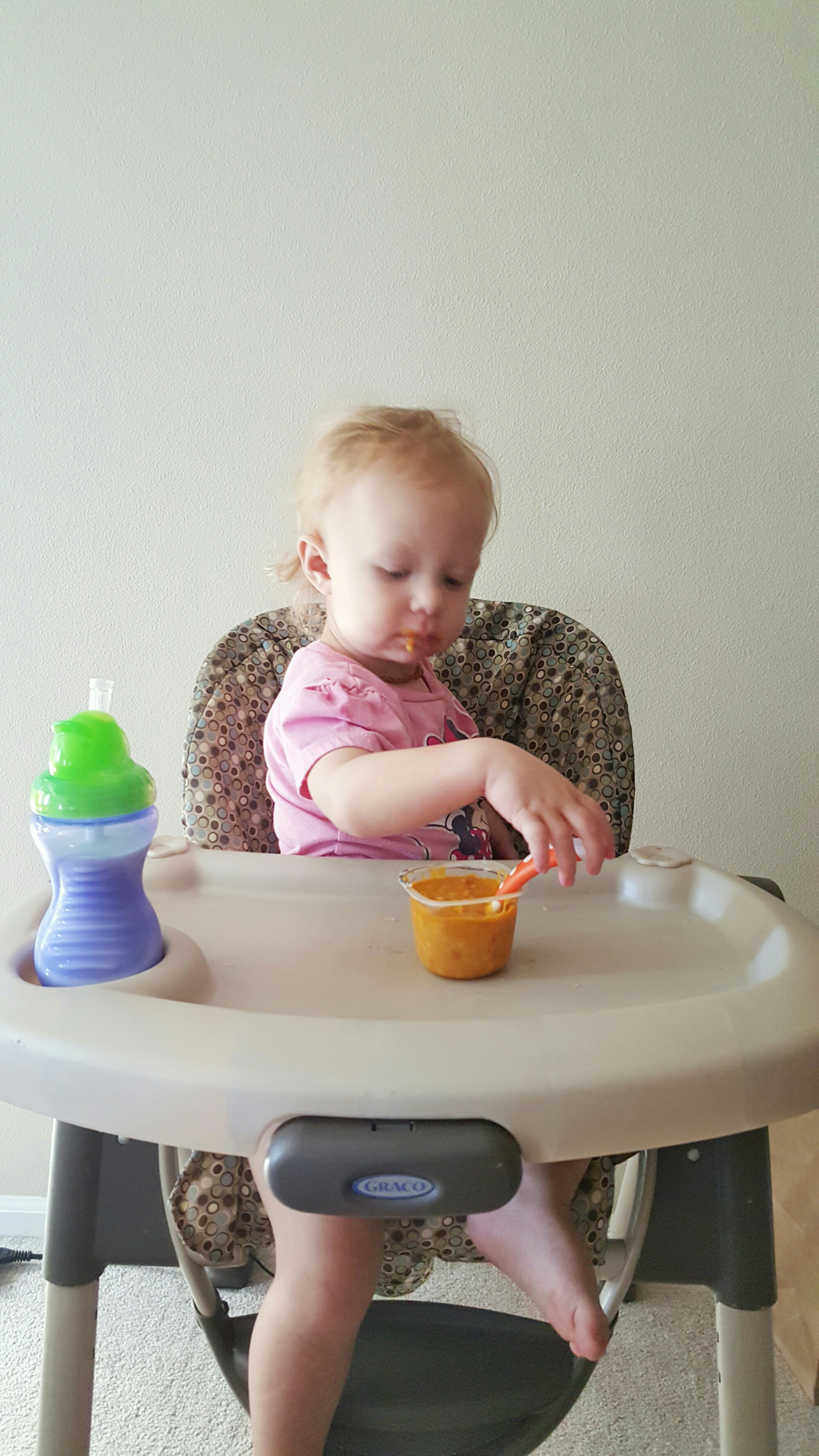 As you can see, she had no issues eating Gerber Lil Bits Mac & Cheese dinner.
You just take the plastic lid off, then the foil, put lid back on and then plop it into the microwave for 20 seconds. Enough to get it warm.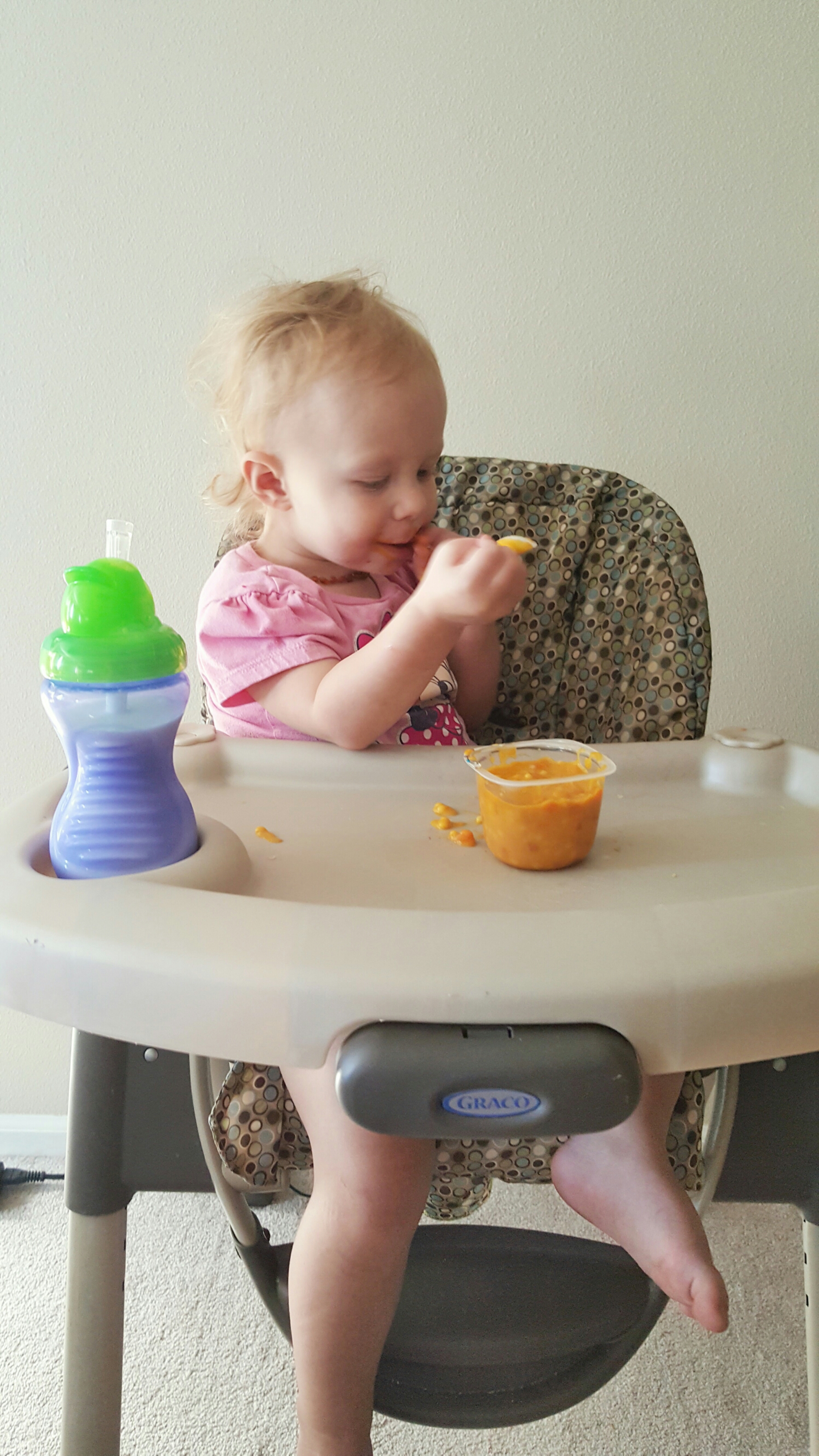 She was so excited about feeding herself out of the little container, but mostly enjoyed making a mess. Lol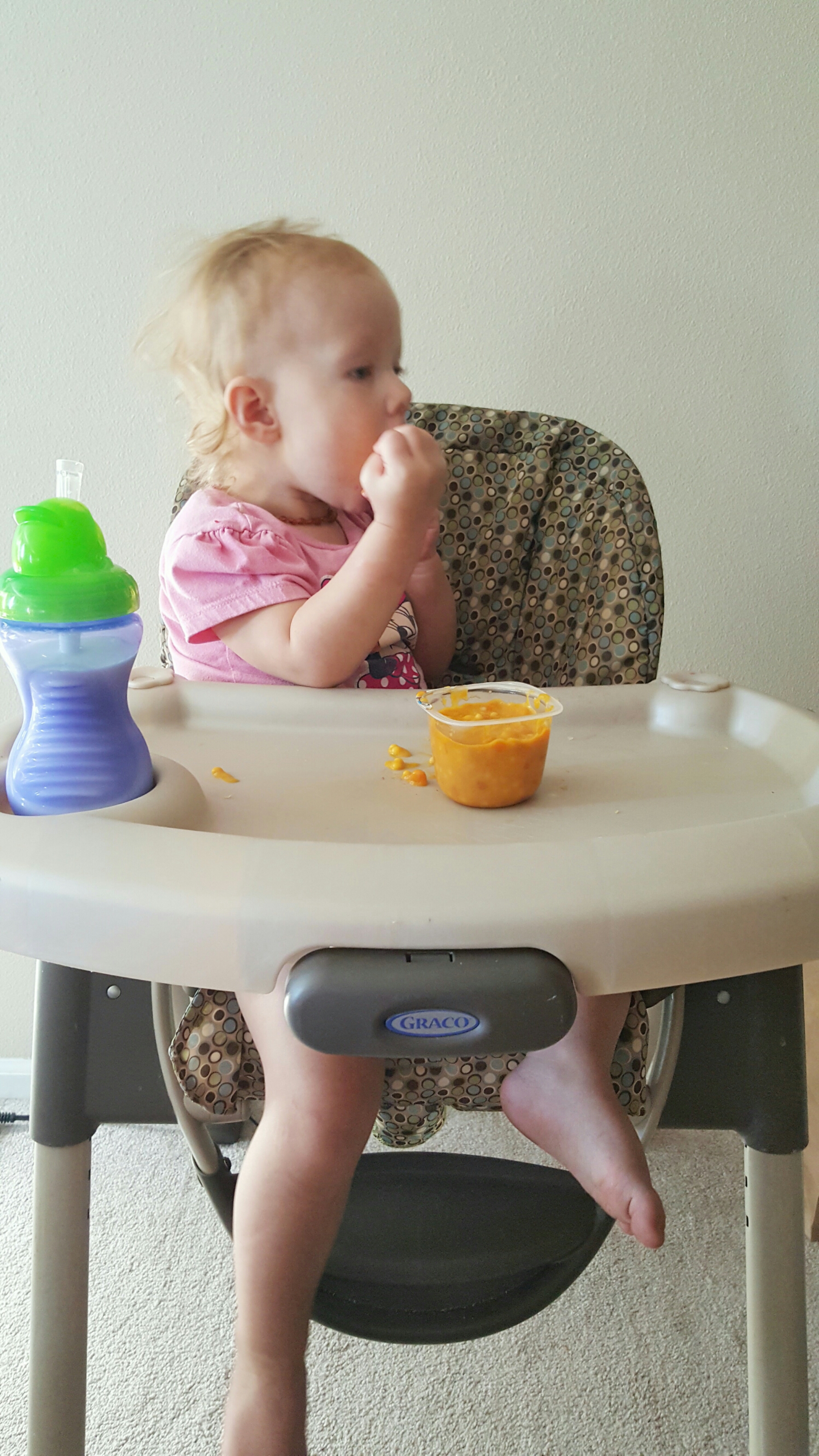 But if your child is in real distress over molar and/or canine teething pain, give them a dose of ibuprofen or acetaminophen if the above hasn't seemed to help.
Do you have any other toddler teething tips that weren't mentioned here?