Teens need limits to help them grow, and it's an act of love to keep kids safe, but sadly, they hardly understand it. Saying no too many times and listening, "It's not fair! Everyone else in my group is allowed to do this!" is quite common. Abusive behavior, yelling and protesting are some extreme reactions. But despite all of that, you should be confident about the limits you set and stick to them. If your kids have just entered their teenage years, you might want to give these tips and tools a try!
Tips for tackling teens
Teens are so vulnerable to the peer pressure and their social groups. They might blame you for setting strict limits and compare you with their friend's mom and dad. So let's discuss some tips so you could deal with such situations smartly.
Communicate limits
First of all, you have to be very clear about the values you want to instill in your teens. If you want them to value having dinner together at home then first discuss that they should be in early or you don't want them to go to the bar often. If you hear something like "Jane's mom lets her stay out till 10, why can't you?" then don't react to it. Share why it's important and how you value their presence in home.
Monitor their response
Well, it will take some time to have them acting on the limits you set. But it's important to monitor how they are behaving after that discussion. You can monitor them virtually or keep tabs on their time in and time out. For such monitoring, you could use family locator apps for GPS tracking like FamilyTime that would let you know whether they are following the limits you have set or not.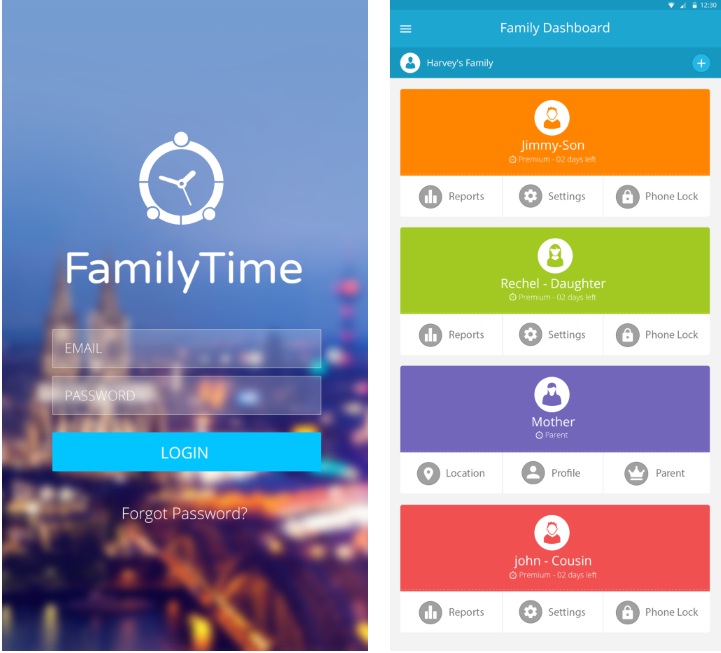 You can download this app from iTunes and Google Play any time and track them using any of your iPhone or Android devices.


Avoid being a helicopter parent and breathe easy!
If you are afraid that your teen will abuse the freedom and he/she might get in to some trouble, then, too, being a helicopter parent is it of question. No wonder we all stress over knowing our teen's whereabouts because staying out late at night and clubbing could harm them, but going for a smart approach is better than calling them up again and gain. For this, family locator apps like FamilyTime could keep you updated with where your teens have been all day long and also send you check-ins and check-outs.
Don't expect overnight change
Change doesn't happen overnight, and expecting it could be frustrating. Give them some time and let them explore. If you monitor, they are still going to the club after the school, you could put the club in to a Geo-fencing list and get alerts if he/she enters or exits the club. This way, you could stay updated and mange the limits accordingly. Let them have some time but keep on monitoring and keep them safe.
Empower the teens but keep them safe!
Empowering kids is really important. We have to let them explore and make their own decisions as its important for their upbringing and growth. Instead of having misbehaving and abusive teens, it's better to set the limits carefully. No wonder setting limits is essential but go for a step-wise process and yes, getting help from parental apps like FamilyTime could also be very supportive. Teen safety is the priority for us all so make it smartly and enjoy!