We have a couple wine openers taking up space in our utensil drawer right now and I am about to throw them out because we just got this new X-Chef Stainless Steel Bottle and Wine Opener over on Amazon, which beats our current ones out of the water. This X-Chef stainless steel wine opener doesn't split the cork when you stick it in to screw. Nothing is worse than getting chunks of cork inside of your wine bottle. YUM. /sigh.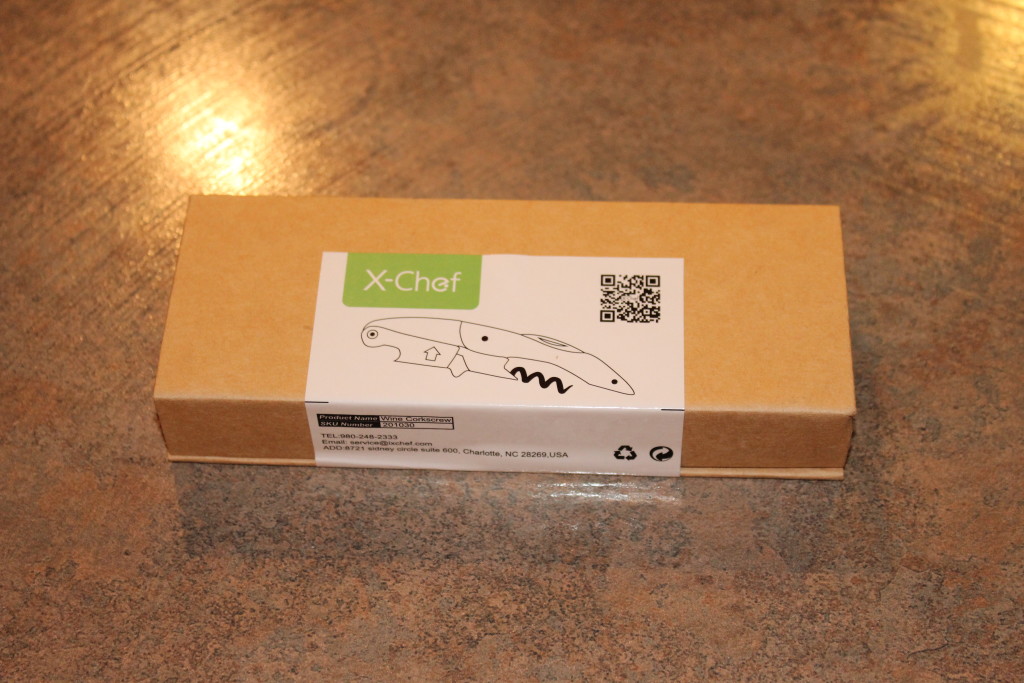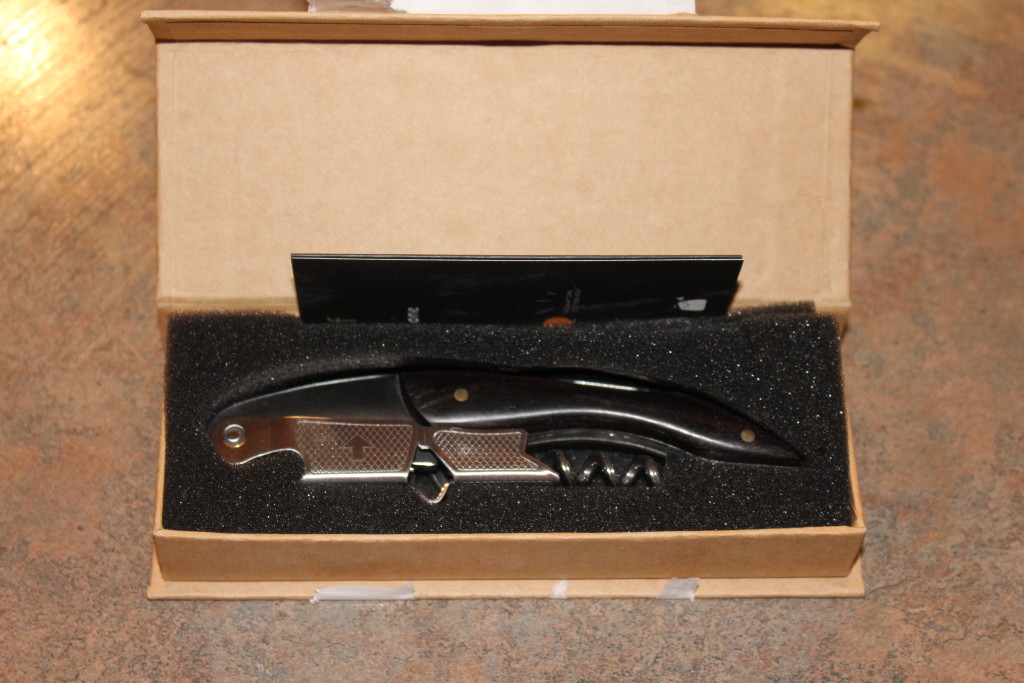 It comes packaged in a heavy duty box with a foam cutout insert to securely fit the X-Chef Wine and Bottle Opener. I thought I was opening a package for a more expensive item. It's packaged well!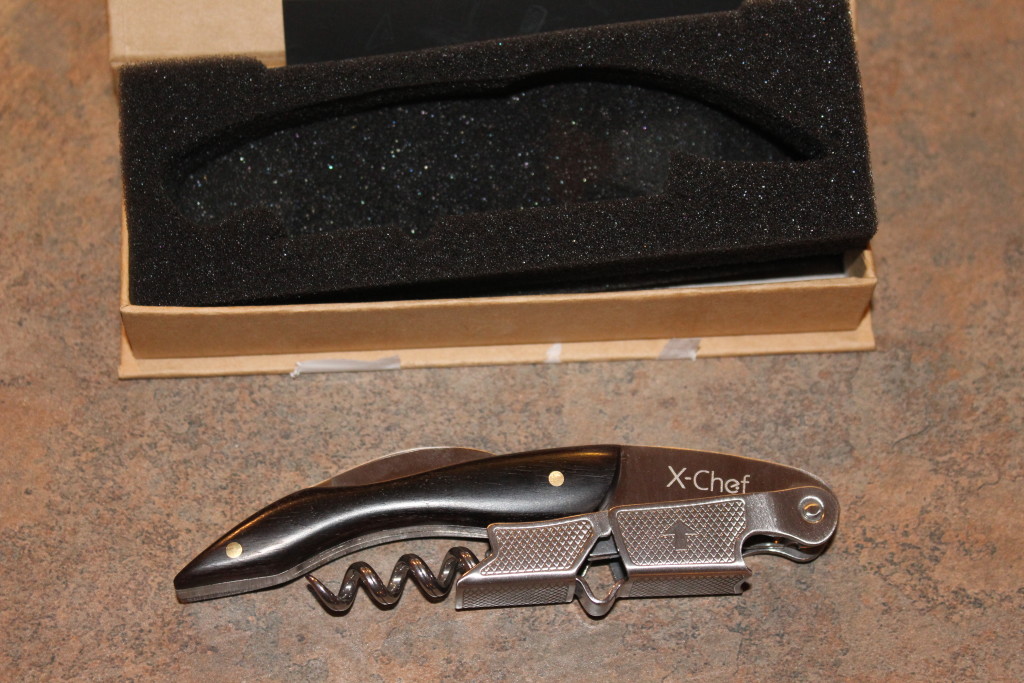 The handle feels heavy duty and is double hinged, which makes it easy for people like me to open a wine bottle. HOORAY!
The wood overlay on the handle is neat, to me, makes it classic looking.
There's a serrated knife enclosed in the wood looking part of the handle that gets rid of the foil around the wine bottle in a breeze. This is needed on those nights where you just want to get to your drink and not dink around for a half an hour trying to get the bottle open! UGH, I've had it happen a time or 2 before with my crappy wine openers.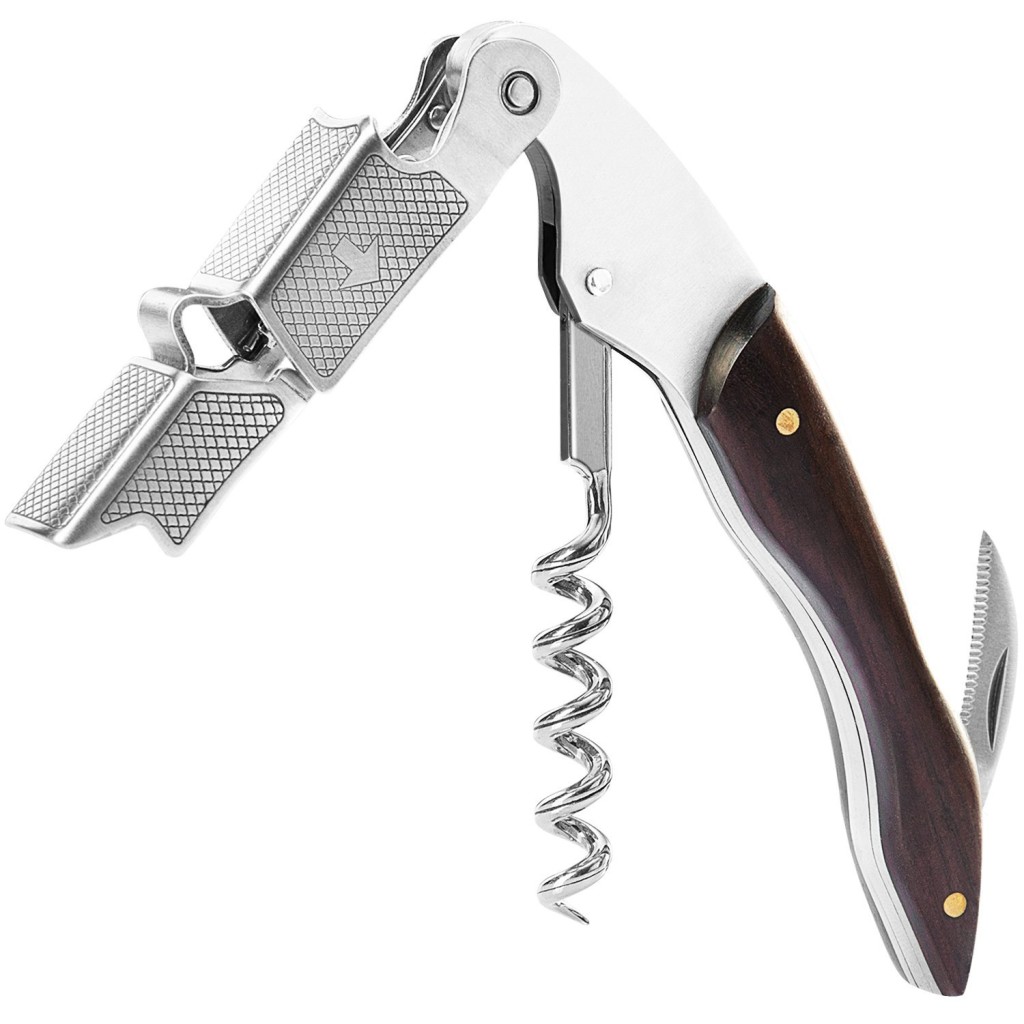 So even though the price on this wine opener is inexpensive, don't let that fool you, it's heavy duty! And if it ever breaks, there's a lifetime guarantee. They will replace, refund, take it back with no questions asked because they stand behind their products.
I think I am going to get a few more of these along with some bottles of wine to give as housewarming gifts. They're perfect! And you can save 30% over on Amazon at checkout by using code: LPNL8GSH.
*I received this X-Chef Wine and Bottle Opener for FREE in exchange for my honest review, all opinions are my own and were not influenced in any way.*