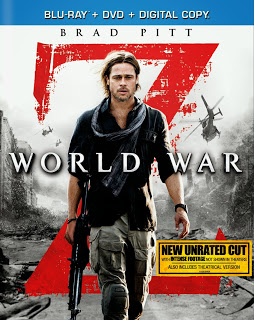 World War Z Blu Ray is currently $14.96 on Amazon, which is a 63% savings! This was a great movie, one that should be in everyone's collection.
Product Description:
A former UN investigator is thrust into the middle of trying to stop what could be the end of the world. Worldwide destruction sends him around the globe seeking clues about what they are fighting and what it will take to defeat it, as he tries to save the lives of billions of strangers, as well as his own beloved family.
If you haven't already had a 30-day free trial membership for Amazon prime, you can take advantage of this offer and sign up today. This will give you FREE 2-day shipping on some items (except add-on, unless they have subscribe & save feature). Otherwise, in order to get free shipping, you will need to spend $35 on a single order.


All posts here are to help our fellow frugal friends score the best freebies and deals possible through various companies, including Amazon. At times, we do earn a small percentage on purchases made through our links, which helps keep the site running.