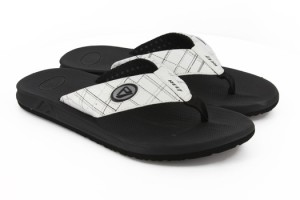 Need a new pair of flip flops for summer? The Reef Men's Phantoms Sandal in White/Plaid color is currently only $10.98 right now on Amazon. I think I am going to get my husband a pair of these Reef Men's Phantoms Sandals since they're inexpensive and he needs some new ones for our Mexico trip in March!
Product Details of Reef Men's Phantoms Sandals:

Reef is surf. They're inspired by water, by the ocean, by perfect waves, and the journey along the way to find them. They are a genuine, global surf brand that harvests the best of the lifestyle and shares it through authentic, innovative and fashionable product. At the core of Reef is their Latin roots and the inherent sensuality of the beach. The Reef team is committed to having fun in and out of the water, as well as giving back to the world that inspires them.

Reef Phantoms Print flop flops. Soft, comfortable, water friendly synthetic nubuck upper with air mesh lining and plaid print. Contoured compression molded EVA foot bed with anatomical arch support. Durable and grippy molded high density EVA out sole. Imported.
If you haven't already had a 30-day free trial membership for Amazon prime, you can take advantage of this offer and sign up today. This will give you FREE 2-day shipping on some items (except add-on, unless they have subscribe & save feature). Otherwise, in order to get free shipping, you will need to spend $35 on a single order.