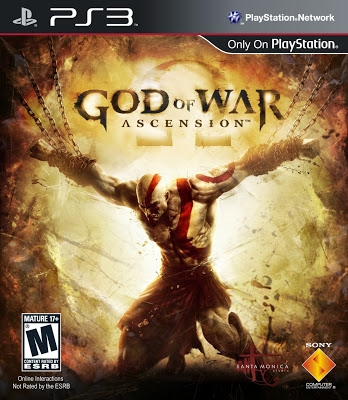 God of War: Ascension for PS3 is now only $14.99 on Amazon! This is the prequel to the God of War series.
Multiplayer comes to God of War for the first time. Take the epic God of War combat online with 8-player objective-based combat
Align yourself to Zeus, Ares, Poseidon, or Hades and earn their Favor to unlock new customization options for your multiplayer Gladiator
Experience Kratos? quest for freedom from the very beginning with an epic new single-player story
New combat and puzzle mechanics build on the award-winning God of War gameplay
If you haven't already had a 
30-day free trial membership for Amazon prime
, you can take advantage of this offer and sign up today. This will give you FREE 2-day shipping on some items (except add-on, unless they have subscribe & save feature). Otherwise, in order to get free shipping, you will need to spend $35 on a single order.

All posts here are to help our fellow frugal friends score the best freebies and deals possible through various companies, including Amazon. At times, we do earn a small percentage on purchases made through our links, which helps keep the site running.