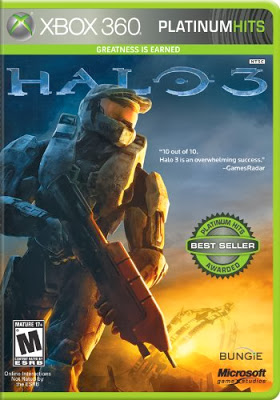 If you're an Xbox Gold Member, you can get Halo 3 for FREE right now on Xbox Live. This offer will end on 10/31 so don't delay if you don't already have it. Plus, if you purchase a 12 month Xbox Live Gold Card, you will get a $20 Xbox Gift Card. This offer is only valid until November 9th.
Expands on the franchise and adds a wealth of technical and gameplay advancements
Unparalleled first-person shooter experience and the most compelling story of the trilogy
Builds upon the social multiplayer experience and innovative, evolving, online gameplay of Halo 2
Loaded with high-definition visuals, enhanced AI, an advanced lighting engine, new weapons, characters, and challenges

All posts here are to help our fellow frugal friends score the best freebies and deals possible through various companies, including Amazon. At times, we do earn a small percentage on purchases made through our links, which helps keep the site running.