Not sure how long this Curious George Goes to the Zoo eBook will be free for, but head on over to Amazon and download to your tablet, phone or kindle reader if you have one so you can have it for a future date to read to your little one.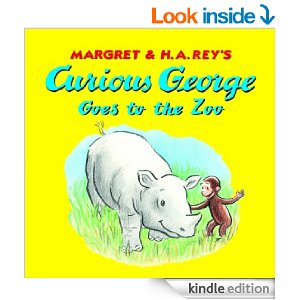 The zoo is the perfect place for a curious little monkey to make mischief and new friends! George is going to visit a new kind of zoo where the animals all roam free. Some of those animals look like a lot of fun—so much fun that a curious monkey can't resist joining them. Giraffes and flamingos are close enough to touch, but George befriends a baby rhino who seems a little sad. Who better to lure her from her hiding place than George? And just in time for her special birthday party!
Helpful Tip: You do not need a Kindle to read this, all you need to do is download the Kindle Reader app on your smart device.