If you haven't already picked up Dragon Age Inquisition for console or PC, now's the time as it's only $39.99 (reg. $59.99) right now on Amazon and Walmart! I am still working on trying to beat Dragon Age 2, but I am definitely picking this up now while the price is hot!
This was just released on Nov 18, 2014!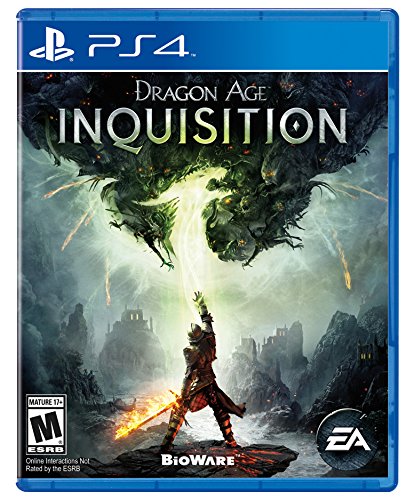 Walmart has PS4, Xbox One, Xbox 360, PS3 and PC versions all for $39.99 with free store pick up, otherwise you'll need to order $50+ for free shipping.
Amazon has the PC version for $39.99 with free shipping. They did have PS4 and Xbox One as well, but they've already sold out and bumped the price up to $49.99.
Become the Inquisitor: Wield the power of the Inquisition over the course of an epic character-driven story, and lead a perilous journey of discovery through the Dragon Age.
Bond with Legends: A cast of unique, memorable characters will develop dynamic relationships both with you and with each other.
Discover the Dragon Age: Freely explore a diverse, visually stunning, and immersive living world.
Change the WorldYour actions and choices will shape a multitude of story outcomes along with the tangible, physical aspects of the world itself.
Play Your WayCompletely control the appearance and abilities of your Inquisitor, party of followers, outposts, and strongholds. Decide the makeup of your Inquisition forces and your own style of combat.