Do you have a little Dora fan at home? Then you'll want to snag up this super cheap deal on the Dora the Explorer Check-Up Kit for only $5.97 at Walmart. I am not sure how long this deal will last, so don't delay if you still have some shopping to do!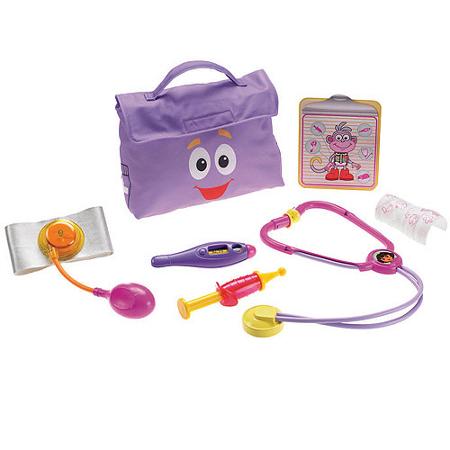 This kit is just what your little doctor ordered! It includes seven play pieces for exploring check-ups — Dora stethoscope, blood pressure cuff with "working" squeeze pump and spinning dial, sick-to-well thermometer, cuff-style bandage, syringe, Boots check-up chart and a soft Backpack doctor bag.
Heads up: If you don't like Walmart, it's now the same price at Amazon!