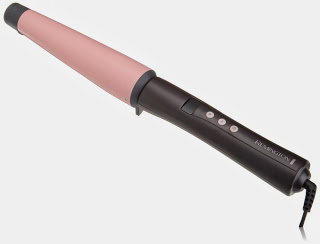 Goes up to 410 degrees
Heats up in 30 seconds
60 minute auto shut off
Digital display/controls
Heat resistant glove
I have this one, only the smaller barrel and it is fabulous. I hate using a regular curling iron because it doesn't hold a curl. One of the reasons is because they don't get hot enough, and second, I wasn't using a ceramic barrel. This one is inexpensive and provides a nice, long lasting curl. If you get the smaller one, the longer you hold it onto your hair, the tighter the curl will be. If you want loose waves, I recommend getting the 1″+ and keeping your hair wrapped around it for about 20 seconds and repeat the process until your entire head is curled. You don't even need hairspray and that's a plus in my book! 
It may seem difficult at first, but once you get the hang of it after your first try, you'll be done with your hair in no time! I don't even use the glove anymore, I've gotten that good. *knocks on wood*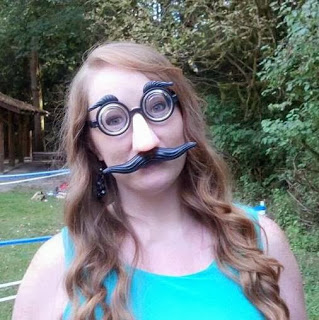 Do note: as the day goes on, your curl will become looser. Not loose enough to hinder your appearance though.

Stay up to date in real time by downloading my easy to navigate toolbar. You won't ever miss a freebie or deal again!