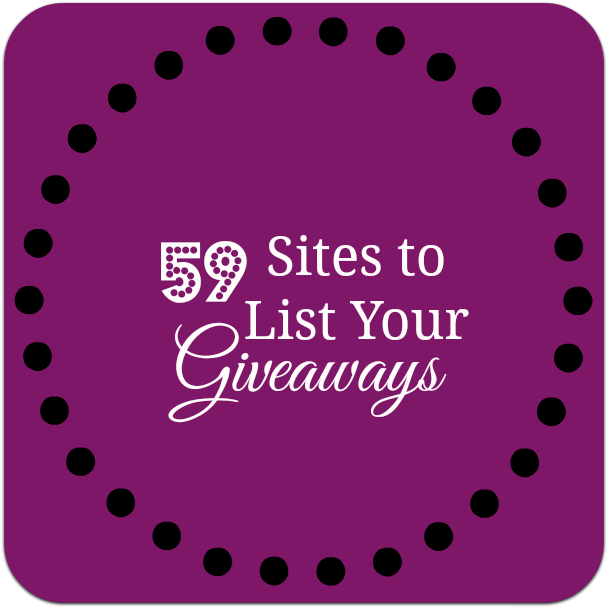 With so many websites out on the web, it's hard to keep a tally of all, but here are 59 sites to list your giveaways.  I have also added some that I use on Facebook below that.
I am sure there are many more, but you don't want to burn yourself out listing one giveaway let alone multiple a day. It's always good to do at least 4 a day, that way your blog gets exposure all throughout the giveaway since some sites only show your blog once when they add it in. Then it becomes hidden and not easily found unless searched for.
Some popular Sites to List Your Giveaways are as follows:

Giveaway Websites/Blogs:
Thanks to Simply Stacie for the list of these, ones that no longer work were weeded out.
Facebook Giveaway Groups: