Hawaii was beautiful but it's not what it's cracked up to be if you don't leave the city /resort area. We booked a trip to Oahu and stayed at the Hilton Hawaiian Village Beach Resort which included flight for 3k on Costco Travel.
The food was mediocre at Hilton Hawaiian Village Beach Resort.
The sand was manufactured on Waikiki beach. It was super rocky/hard on the feet.
There were no waves to play in and the water wasn't super clear.
Don't get me wrong. We had a good time, but for $3k I wanted it to be GREAT!
The last day we rented a car so we could go up to north shore. The beaches up there had more waves, some a little too dangerous but the water was pretty clear. Something I've always wanted to see and enjoy.
When we booked this trip, we made plans to make a stop at the Opal Thai food restaurant that was featured on diners, drive-ins and dives. The food looked and sounded delicious, but apparently he got the same idea as us since they were out on vacation from Dec 1st – Jan 3rd. DOH! So then we were on the hunt for good food from highly rated yelp reviews, but apparently 3 other places I found were either closed or no longer there. UGH. So finding food at north shore was a nightmare. We decided to head back south since our little one was getting rather cranky. She's never been on that long of a drive before since we stopped at a few scenic places along the way, which seemed like it took forever, but really it's only a 45 minute drive or so from Waikiki to North Shore.
We did enjoy playing in the pools at the Hilton Hawaiian Village and walking around the city exploring. The weather was also a nice change from the cold we were experiencing here in the Portland area.
Flight there was also smooth sailing, barely any turbulence but it was a full 6 hours to get there and our little one was getting restless the last hour and a half, but nothing too extreme. I'm extremely lucky that she's so good.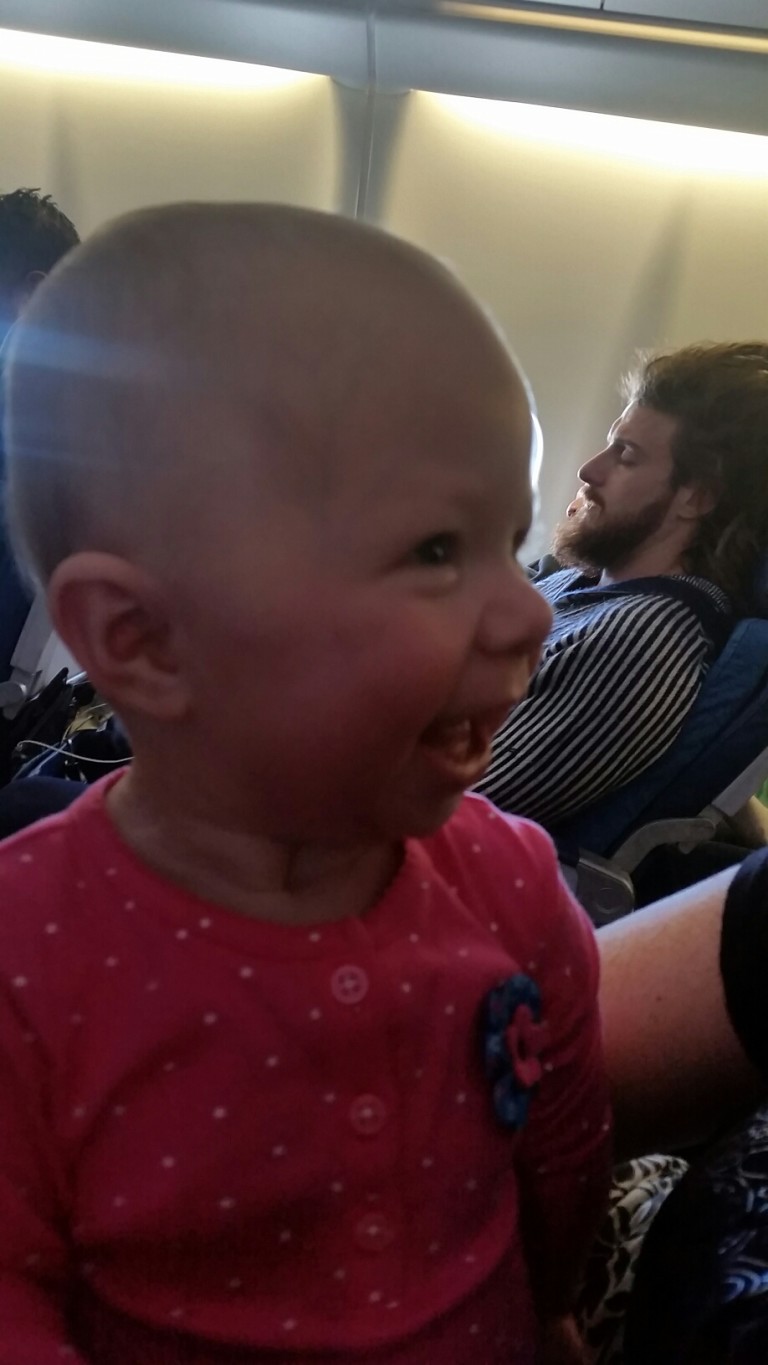 The flight back was faster of course, and only took us about 4.5 hours which she slept half the way through. So that was nice!
However, once we got near Portland, the turbulence was moderate, which was even stated by the pilot. We had gotten home so quickly that we had to circle around in it for 10-15 minutes because the landing pad was not ready yet. Holy hell!! It was the worst flight I've ever experienced, so much so that people were puking on flight and I was queasy the rest of the night. Ugh!
The smell… The sounds… They were horrid and I totally thought it was going to trigger a chain reaction, but luckily it did not.
I was so thankful to be on the ground and at home, but wanted to go immediately back because of all the flooding that happened while we were gone.
Next time we vacation, I think we'll try the Caribbean side of Mexico.
Have you been to Waikiki?