Watches have been around since the 16th century and for good reason; being able to easily tell time at any point of the day. One would think with today's modern technology that the wrist watch would be dying out and ultimately one day disappearing altogether, but the wrist watch is still thriving and surviving despite technological advancement because they're more than just a way to keep track of time, they're also a fashion statement.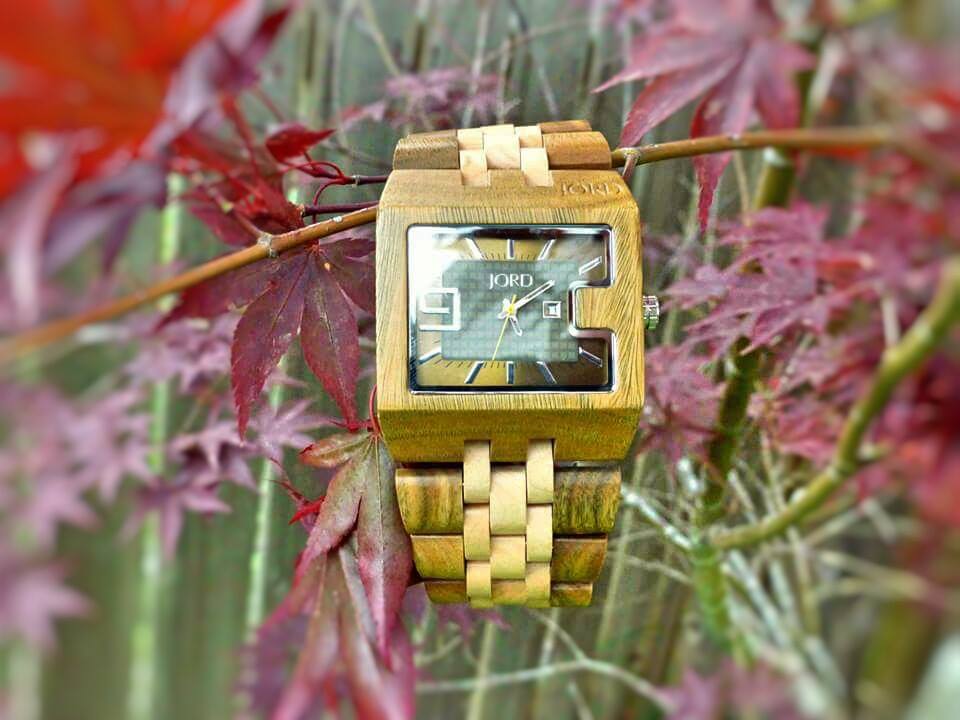 I stumbled across JORD Wood Watches and was intrigued by the intricate mechanical designs of some of their pieces as well as the watches being made of 100% natural woods like maple, bamboo, zebrawood, cherry, blackwood, koa and sandalwood. You can tell that each piece had a lot of thought and time go into the designing process. They're so classic yet industrial looking, almost like they came out of the 19th century, especially the dover pieces which are my faves.
Jord Wood Watch Review

Style: We received the 94A Series Men's Wood Watch in Natural Green & Maple. My husband liked and chose this one because he's into earth tones. He's an outdoorsy type of guy, so it's no wonder he chose such a great looking piece. The 94A is Jord's first mixed material watch, presented with a squared dial and metallic face. The gridded center echoes the styling of the multi-sized link band. With clean lines and angled features the 94A maintains a distinct masculinity. Industrious and established watch wearers will be drawn to the streamlined styling of this timepiece. My husband is not usually a watch wearer but he made an exception for this awesome wood watch.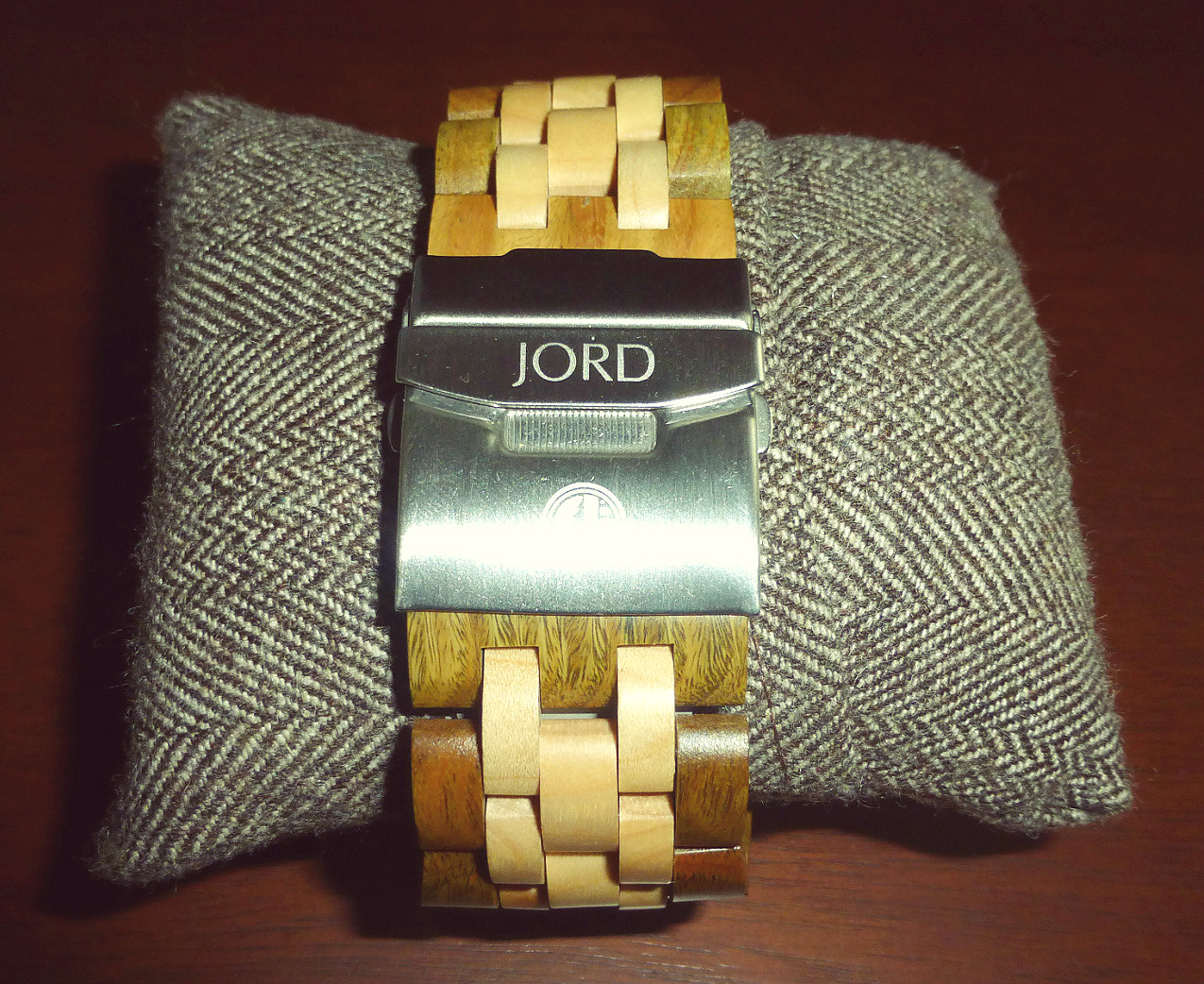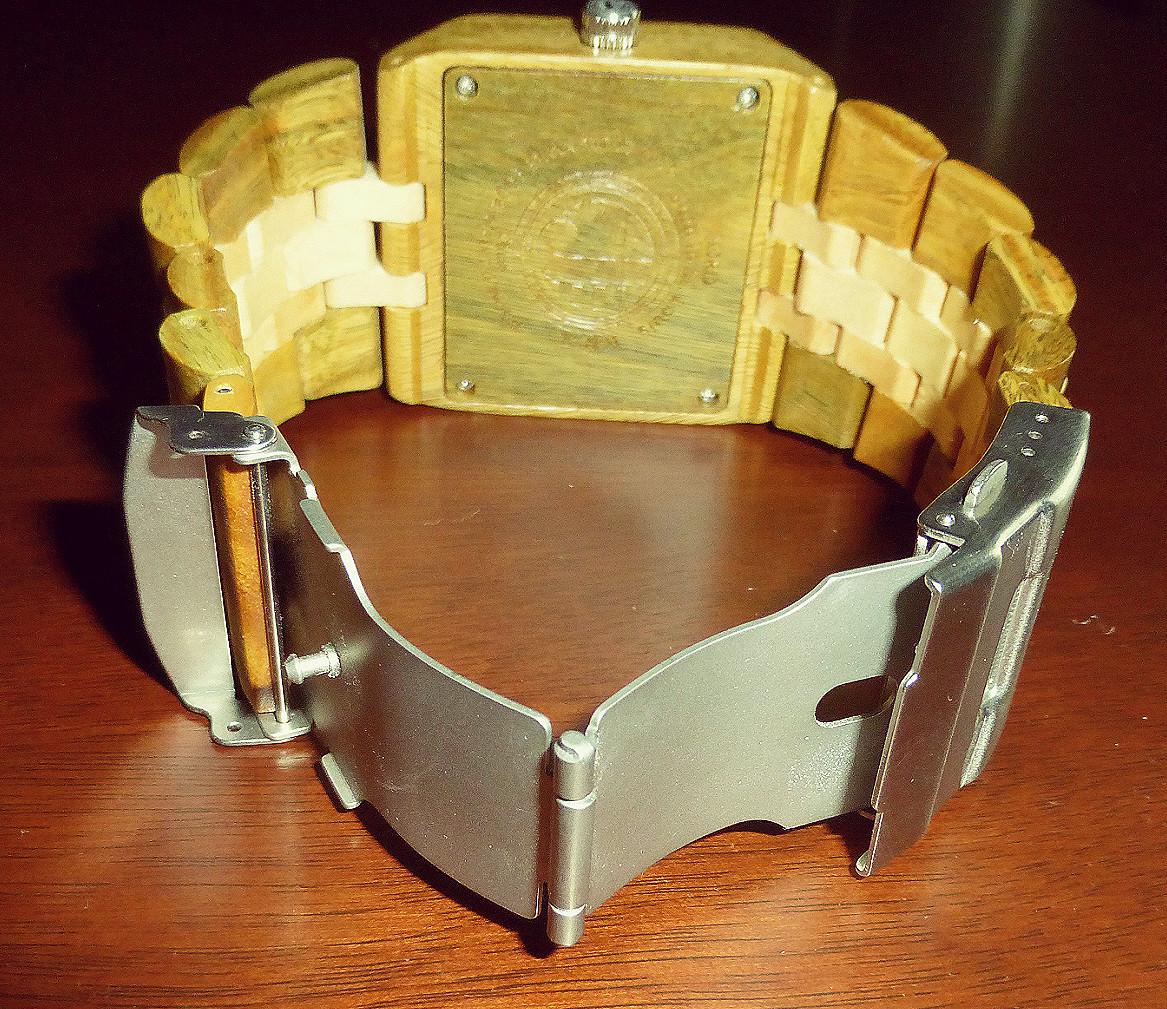 Comfort:
You would assume that having a wood watch on your wrist would be irritating or heavy but surprisingly it's lightweight and comfortable. My husband can wear it all day at work without wanting to take it off from irritation.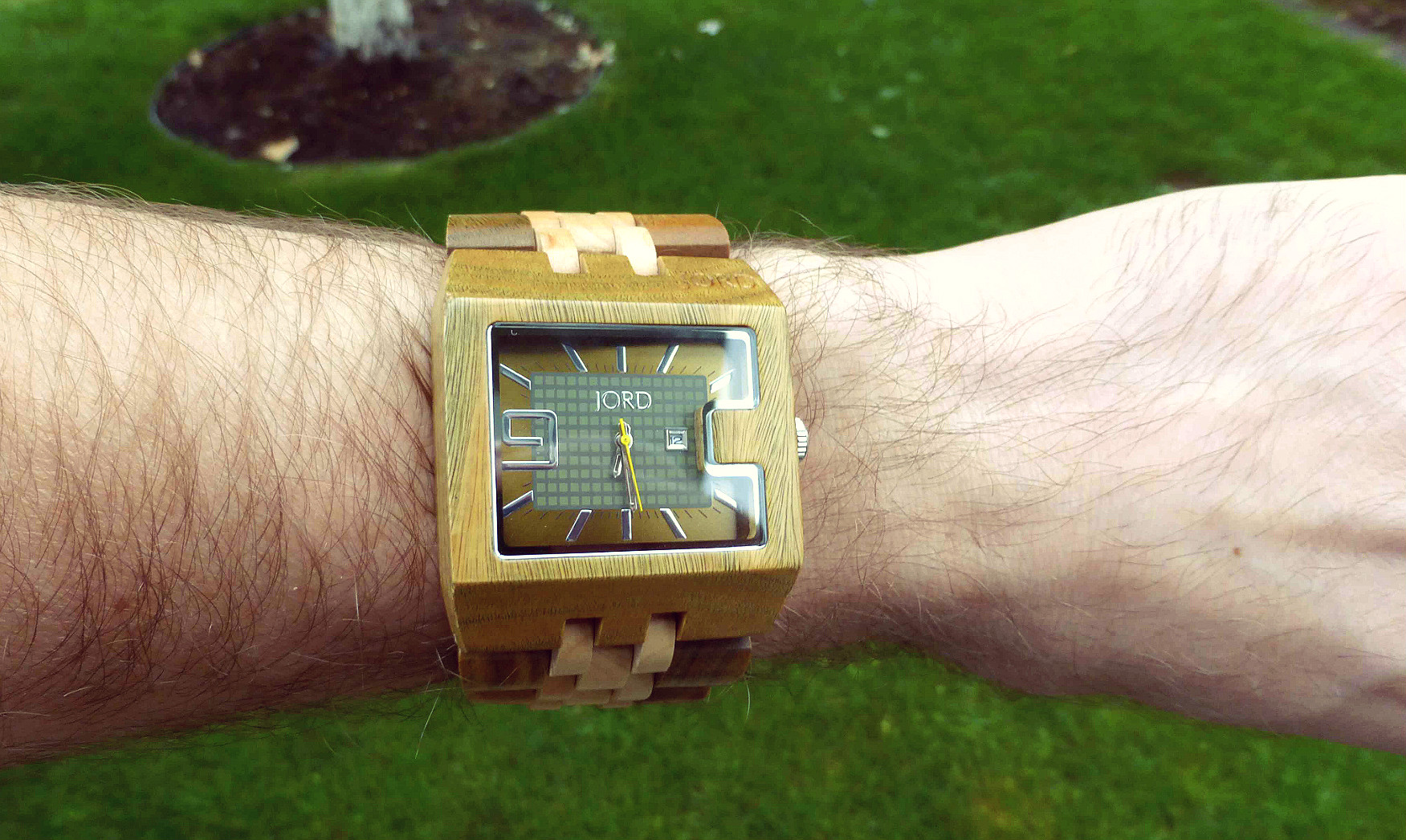 Size: You can get these custom fit to your wrist size, which you can easily do by measuring with it a piece of string or body tape measurer. The Lug Ends measure at 48mm, the band length measures at 222mm and the band thickness measures at 26mm & 37mm. The watches face was a little bigger than we had anticipated but we still think it's a great design piece.
Price: The 94A series is $159 but they go anywhere from $129 – $295 depending upon style selected. Don't let the price scare you, they're totally worth it since they come neatly packaged and are handcrafted perfectly to last a long time.
Warranty: 12 months from date of delivery.
Overall, we love the uniqueness of these wood watches and would recommend to anyone looking for a great gift idea.
Disclosure: We were given the item free of charge in exchange for our fair and honest review. All opinions and photos are my own.