Looking for the perfect Mother's Day gift? FTD brings you your best-selling selection of flowers, plants and gift baskets that are sure to bring a smile to that special mom's face. Delight her this year with a fresh and beautiful gift delivered right to her door on May 9th.

Personal Creations specializes in personalized gifts for special occasions and holidays. With Mother's Day right around the corner, this is perfect to get her that special creation without having to spend a fortune!

Personalization Mall is another website that offers unique and personalized gifts for Mom and Grandma. Guaranteed delivery. Shipping Cut-off for Orders: 5/5/10 to make it for 5-9.
Take a peek around, there are plenty of cute and inexpensive items that your grandma or mom will surely love. I've got my eye set on this for only $9.95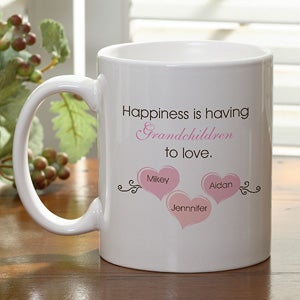 Don't Forget to sign up for my Email or Feed to receive daily updates! And, don't forget to catch up with me on Twitter and my Facebook Fan Page.